20 YouTube Niche Ideas & How to Find Your Ideal One
Apr 21, 2023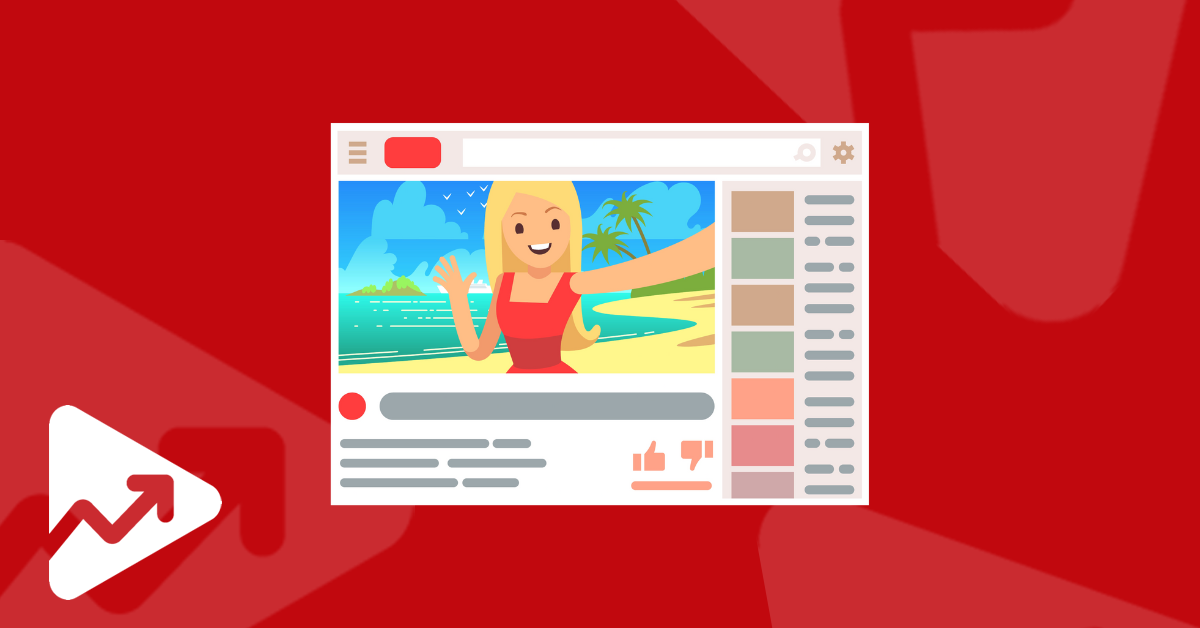 There is no such thing as the best YouTube niche ideas. In fact, you'll likely be able to find profitable and growing YouTube channels in virtually all niches.
However, we understand the confusion. With so many YouTube niche ideas that you can choose from, which one should you pick?
In this article, you will learn the following:
Why it's important to choose a YouTube niche at the start of your journey
20 YouTube niche ideas that you can consider
How to find your niche on YouTube
If you're just starting out on YouTube and want to create a shortlist of YouTube niche ideas that you can create content on, then continue reading!
Importance of Choosing a YouTube Niche at the Start of Your Journey
One of the most important decisions you will make as a content creator is which YouTube niche you want to be focused on.
In fact, this is probably the first step in your YouTube journey. This is because your YouTube niche will determine every single decision you make going forward.
For instance, the YouTube niche idea that you choose will have an impact on the equipment that you buy.
As an example, creators that focus on producing content where they are mainly talking into a camera while being indoors, will likely use different equipment compared to creators who are constantly filming outdoor, adventure content.

Image source: Wedio
Likewise, a creator that only publishes animated videos will likely not even need a camera or microphone.
Secondly, the YouTube niche idea that you pick will determine the look and feel of your YouTube channel, as well as the name of your channel.
For instance, a YouTube channel focused on producing science-related videos for kids will likely have a fun channel name and colorful branding.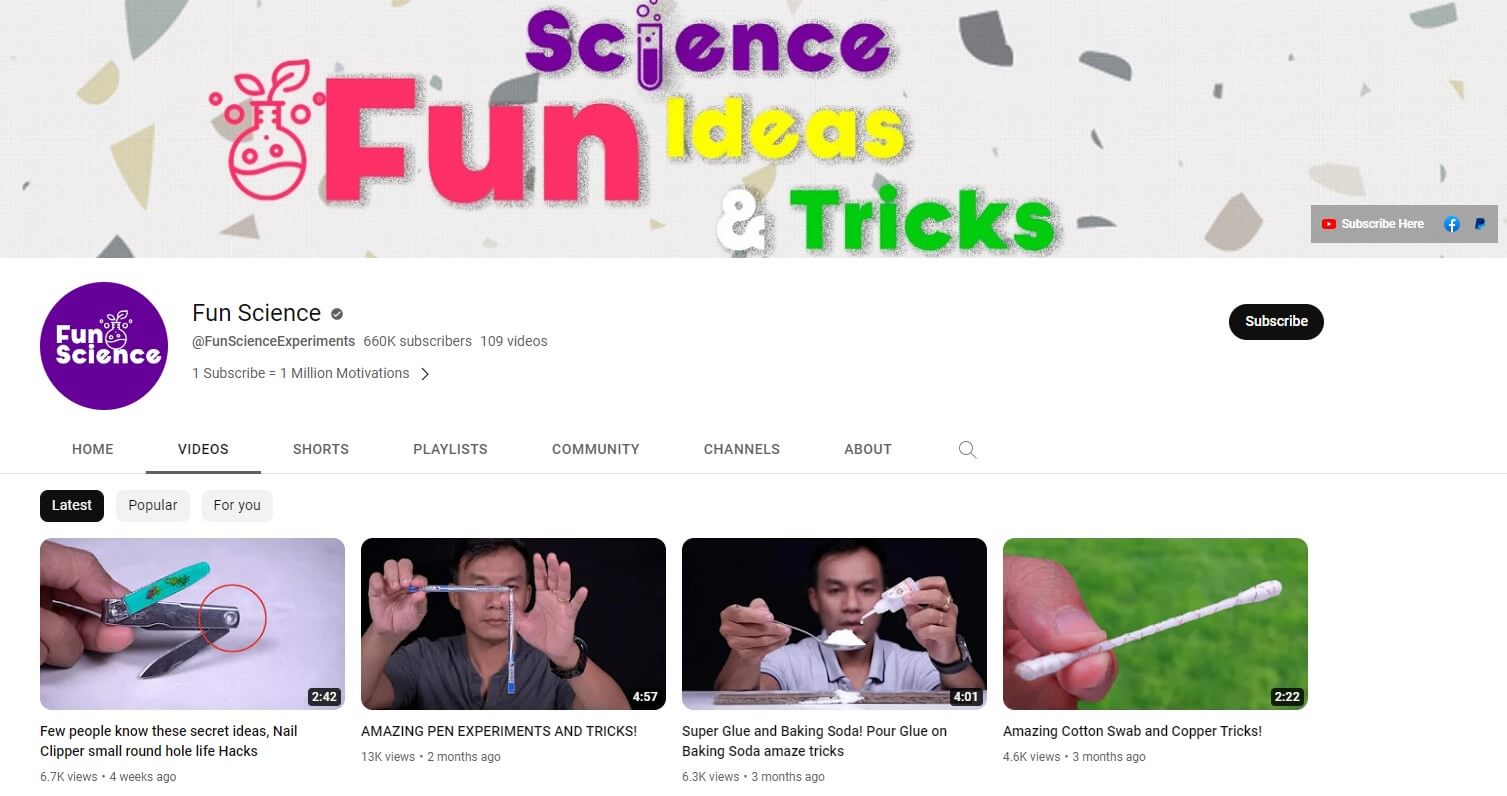 Whereas channels in the camping niche will have a more rugged look and name.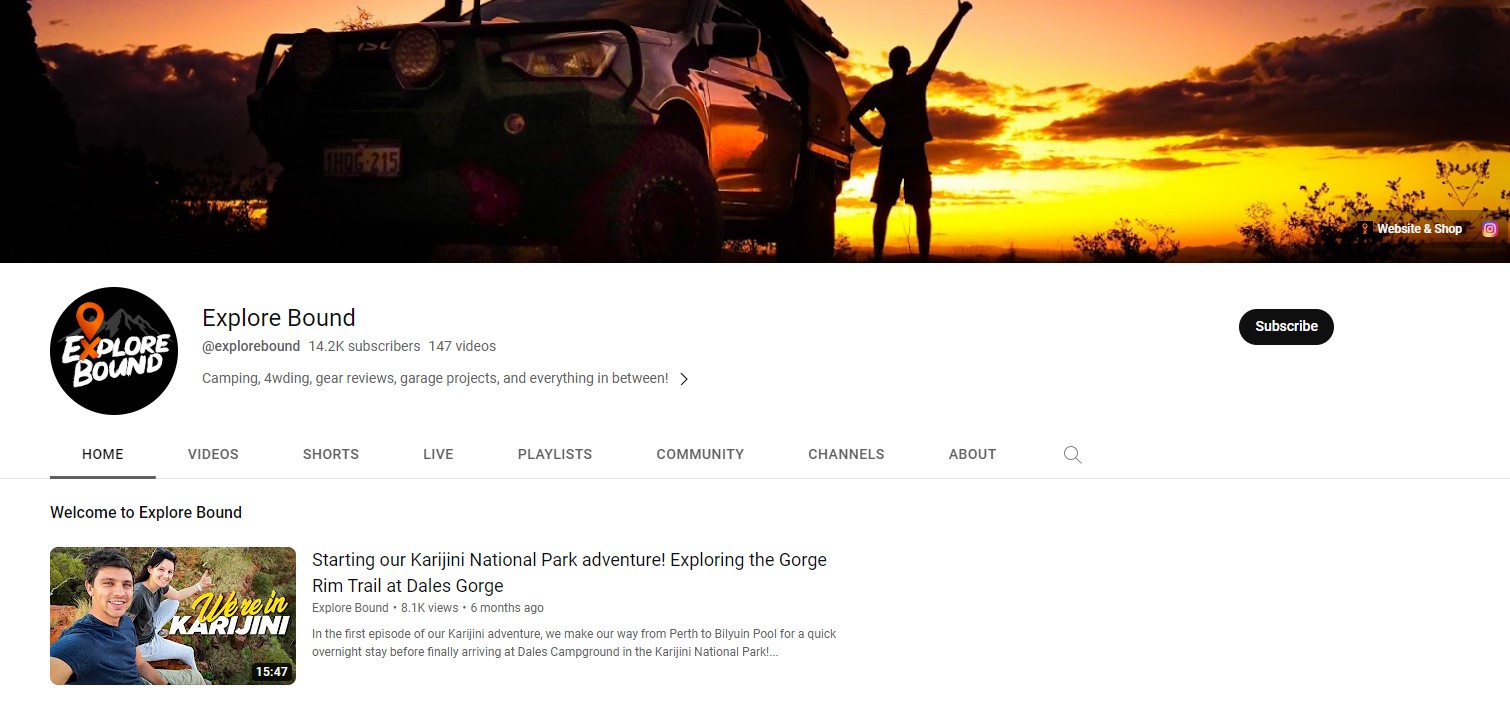 Additionally, your channel niche will have an influence on the different types of revenue models that you can choose from to monetize your channel.
The different YouTube monetization methods include:
YouTube Ads
Paid membership communities
Affiliate programs
Selling your own merchandise or products
Sponsored advertising
Now imagine you've got a YouTube channel producing educational content for kids. Which monetization methods do you think will work best?
In my opinion, you will likely do best selling your own merchandise or educational toys for kids, instead of something like creating a paid membership on YouTube or Patreon.
Now, choosing the right YouTube niche at the start of your YouTube career or journey is vital since you can't really change that later down the line.
Once you've made your decision you have to stick to it.
Of course, you can always change your YouTube niche by creating an entirely new channel, but then you'll have to start from the ground up again.
20 YouTube Niche Ideas
As you can see there are a lot of things to consider when choosing your YouTube niche, however, don't get too bogged down comparing and analyzing different niches.
Next, we're going to look at 20 YouTube niche ideas that you can use as a starting point in your niche selection process.
Fashion and Try On Haul YouTube Niche
Fashion is a big YouTube niche, and as such has different sub-niches or categories that you can explore.
If you want to start a YouTube channel in the fashion niche, then we suggest you find something specific.
Here are a few YouTube niche ideas in the fashion space:
Sustainable fashion reviews and try-on hauls
Accessories and footwear
Workout clothing reviews
Fashion for kids and teens
Green Living YouTube Niche
With the move toward more sustainable and environmentally friendly products and lifestyles, the green living YouTube niche is exploding.
YouTubers in this niche can benefit from the increased interest in the eco-friendly lifestyle by creating content about common questions asked by those that want to learn more about green living.
These topics include:
How to recycle?
Sustainable life hacks
Zero waste product reviews
Off-grid living
How to grow your own fruits and vegetables from home
Beauty and Makeup YouTube Niche
Beauty and makeup channels will be popular for as long as people are interested in using the best beauty products.
Channels in this niche typically review different makeup products, give tips on how to use these products, and they also create on general beauty tips.
Channels in this YouTube niche usually generated revenue from sponsorships or affiliate deals with cosmetic brands.
Travel YouTube Niche
Everyone wants to learn more about all the different places this planet has to offer. YouTubers in the travel niche create content, often in the form of vlogs, about various countries and things to do and see.
People usually tend to watch travel videos because they might visit a country in the near future. And therefore, they want to learn more about the do's and don'ts, the best restaurants to frequent, which hotels to stay in, etc.
Creators in this YouTube niche can create content about these topics:
Airline reviews
Reviews of travel products such as suitcases and backpacks
Give tips on how to get cheap meals
Best time of the year to visit a certain destination
ASMR YouTube Niche
ASMR stands for Autonomous Sensory Meridian Response, and these channels have gained a lot of attention and popularity.
These videos typically don't have much going on, visually. Instead, they consist of an audio track that helps viewers to relax and reduced anxiety.
A common use for ASMR YouTube videos is to help viewers fall asleep.
Car and Motoring YouTube Niche
The car and motoring YouTube niche is one that has always been a popular one. Creators in this niche tend to review new cars and motorbikes.
The major drawback to this niche is that it requires quite a lot of planning, from arranging a location where you can test the vehicle, to actually getting the vehicle loaned to you.
However, if you can partner up with a few dealerships in your area and broker a partnership with them, then you can make quite a fair amount of money.
This will also make the car lending process easier since the dealership(s) won't be lending the car to some random person.
Cooking and Food YouTube Niche
The cooking and food YouTube niche is absolutely massive! Everyone wants to eat a good-tasting meal, so where do most people turn to find new, interesting recipes?
YouTube is the ideal place to find recipes for almost any cuisine you can think of. From Mexican to Italian, to Portuguese and American, you'll be able to find a recipe for each.
If you select the cooking and food YouTube niche you have to be very specific on the overarching theme of your channel.
Here are a few ideas for a cooking and food YouTube channel:
The best vegan recipes
Keto recipes for the family
Dessert recipes that require few ingredients
Cookware and kitchenware reviews
Barbeque recipes
Baking
The list of topics you can focus on can be quite lengthy. My best advice is to pick a cooking niche that covers food that you enjoy preparing.
Tech and Gadgets YouTube Niche
Tech and gadgets will always be a popular YouTube niche. However, in itself, tech and gadgets is a really competitive YouTube niche to get started in.
Because of this, you need to align your focus to target specific segments of this market.
Some segments of this niche that you can target include:
Smart home devices
Wearables
Wireless speaker reviews
Sound accessories such as headphones and earphones
Laptop reviews
Most of the time, these creators generate income through affiliate marketing.
Fitness and Sport YouTube Niche
As more people want to be healthy and get fit, the more popular the channels in this niche will get.
Now, as with tech and gadgets, the fitness niche is absolutely huge. And because of this, there are so many different subcategories that you choose from.
These include sport-specific categories such as triathlon, swimming, mountain biking, and running.
You can also specialize in workout and fitness-specific content such as weight training, exercises for women, calisthenics, etc.
Here are some more ideas that you can consider if you're thinking of starting a channel in this YouTube niche:
Yoga and pilates workouts
Sports equipment and product reviews
Nutrition for various sports
Hiking trails
Make Money Online YouTube Niche
Most people want to learn about different ways to make money online. This niche has really exploded in recent years thanks to the rise of blogs, influencers, and even YouTube itself.
The competition in this niche is fierce, and there are a number of established players already, so you will need to focus your attention on specific niches within this category.
Here are some ideas for you:
How to start and grow an ecommerce business
Online business ideas
How to make money from YouTube
How to set up and niche website and earn affiliate marketing revenue from it
Interviews with successful entrepreneurs
DIY YouTube Niche
The DIY YouTube niche also offers endless topic ideas for video content.
This YouTube niche can also be monetized through a number of ways including affiliate marketing, product sponsorships, paid communities, and digital product sales such as guides on how to build things for your home.
Like I suggest with all the other YouTube niche ideas, you need to boil it down to a specific category within this niche.
Digital Marketing YouTube Niche
The digital marketing YouTube niche will keep growing as long as business owners and marketers want to learn about digital marketing and how to grow their businesses.
The digital marketing YouTube niche is quite broad so I suggest focusing on one topic area that you are interested in and hopefully have some experience with.
Here are some channel ideas for this YouTube niche:
SEO
YouTube SEO
Local SEO
Facebook and Instagram marketing
Quora marketing
Snapchat marketing
Twitter marketing
Email marketing
Tiktok marketing
Digital marketing software reviews
This basically entails choosing a digital marketing channel and then producing content about that channel specifically.
Creators in this YouTube niche can also talk about the best tools for each marketing channel.
Life Hacks YouTube Niche
Everyone wants to learn how to make their lives easier.
The life hacks YouTube niche is all about producing and publishing content that reveals simple ways to save time, clean your home, prepare food, and complete everyday tasks.
Personal Finance YouTube Niche
Creators in the personal finance YouTube niche publish content that can help viewers save and invest their money.
These creators tend to earn an income from affiliate marketing with major credit card companies, banks, and fintech products.
If you're interested in starting a channel in this YouTube niche then you need to decide on a specific category within this niche.
Here are a few ideas that you can use as a starting point
Credit card reviews
Money transfer apps
Savings account reviews
Budgeting tips
Investing tips
Education YouTube Niche
The education YouTube niche is quite popular and lucrative from an earnings perspective. Creators in this niche can use YouTube as a starting point to launch and grow their education business.
Yet again, you will need to decide on a specific category within this niche. Potential categories that you can consider include:
Kindergarten educational videos
Mathematics for different grades
Science for kids
Computer science and programming
Financial education for kids
Gardening YouTube Niche
People that want to learn how to grow their own produce at home and who share an interest in creating a beautiful garden themselves will likely turn to YouTube to find relevant content.
Now, this niche intersects with the DIY YouTube niche idea, but it is a bit more specialized.
Here are some topic ideas for this YouTube niche:
How to take care of different plants
How to start and grow your own produce
Gardening equipment reviews
In-home gardening
How to build your own greenhouse
Gaming YouTube Niche
Another hot YouTube niche is gaming, and it's not showing any signs of slowing down any time soon.
Because of the popularity of the gaming niche, there will obviously be a lot of competition. As such, you need to get really specific about the type of content that you produce.
For instance, you should specialize in producing content about one game specifically. This is dependent on the game that you enjoy playing the most.
You can also cover esports industry news and results and review gaming equipment.
Outdoor YouTube Niche
The last YouTube niche idea we've got for you is for all those who enjoy the wild outdoors.
The outdoor YouTube niche is ideal for someone that goes on regular camping trips, hikes, climbing adventures, and fishing trips.
Creators in this niche can monetize their channels in different ways including affiliate marketing, brand sponsorships, paid communities, YouTube ads, and even their own merchandise.
How to Find Your Niche on YouTube
The above list of YouTube niche ideas should just serve as a starting point in your selection process.
In fact, if you just simply pick the "cooking YouTube niche" you'll see that the competition in this niche is very tough.
Instead, you've got to do some more research and analysis to spot any opportunities or content gaps within this niche.
So for our cooking YouTube niche idea, you can further boil it down to focus solely on vegan cooking, barbeque recipes, Mexican delicacies, etc.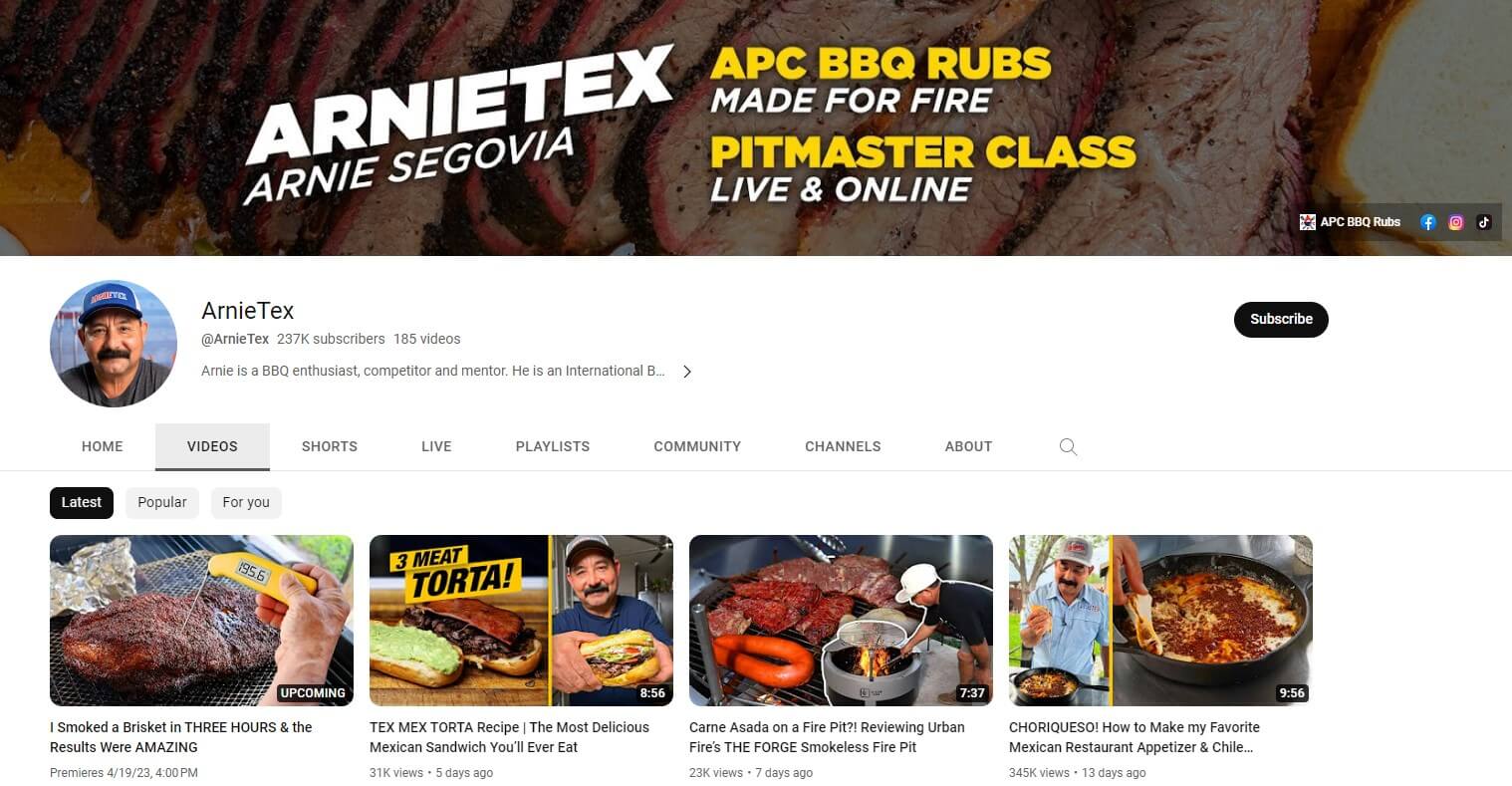 Here are a few things you should do to find your unique niche:
Be Very Specific
You've probably already heard the saying "the riches are in the niches" and this is absolutely true on YouTube.
The reason why being very specific about your YouTube niche is that it will help you to focus on a specific range of topics. The last thing you want to be doing as a beginner YouTuber is creating content on random, unrelated topics.
If you want to be successful as a YouTuber, you want to be known as the best resource for a specific topic.
This will also make it much easier to build a community of loyal subscribers and followers.
When you're thinking of which YouTube niche to specialize in, you can start by deciding on a broad niche.
For instance, if you like talking about and researching different DIY projects that you can do at home, then this can be your starting point.
Then boil it down to an even more granular level. Think of the different potential subcategories in the DIY niche such as woodworking.
Choose a Niche with a Big Enough Audience
The next part of the process is to filter down the list of YouTube niche ideas by evaluating the size of your potential audience.
Now, you don't want to pick a niche with a massive audience since there will just be too much competition. However, you also don't want to choose a niche that has got nothing going on.
The best way to evaluate this is to make use of a YouTube keyword research tool to find the search volume and competition for common topics in the niches you are considering.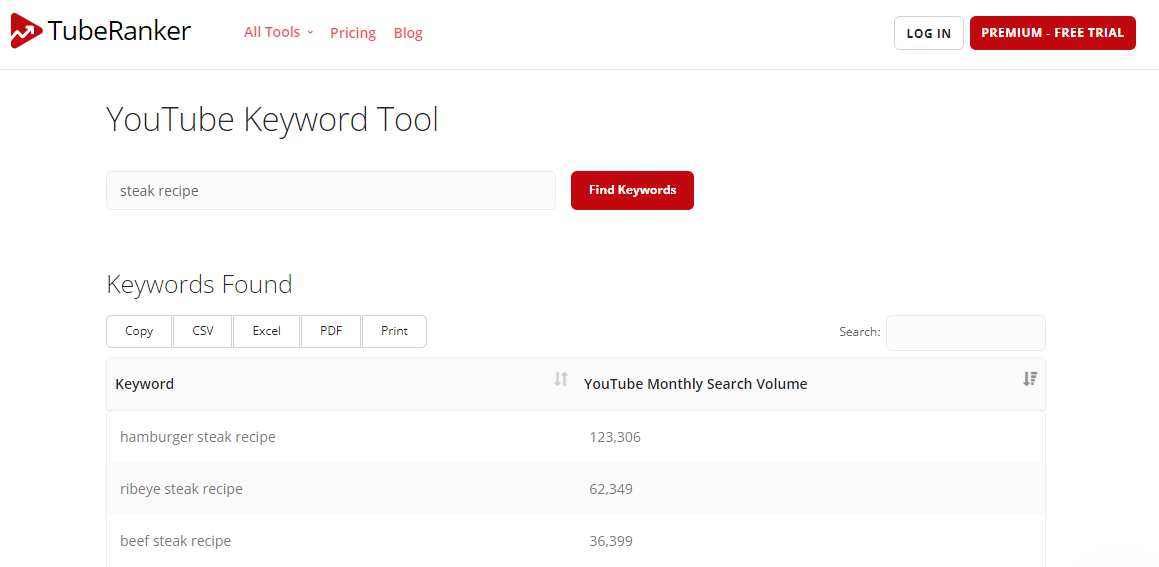 Scope the Competition
Another important step in the selection process is checking out the competition in the YouTube niches that you've shortlisted.
The reason for this is because you need to understand who you will be competing against. Try and answer the following questions about your competitors:
Which videos are performing the best?
Why are they performing the best?
Which content doesn't seem to perform as well?
Are there any content gaps or opportunities that they haven't taken advantage of?
How effective is their YouTube SEO strategy?
Is their channel optimized for YouTube SEO?
For the questions related to their SEO, you can use TubeRanker's channel audit tool to quickly get a summary of your competitors' channel performance and completeness.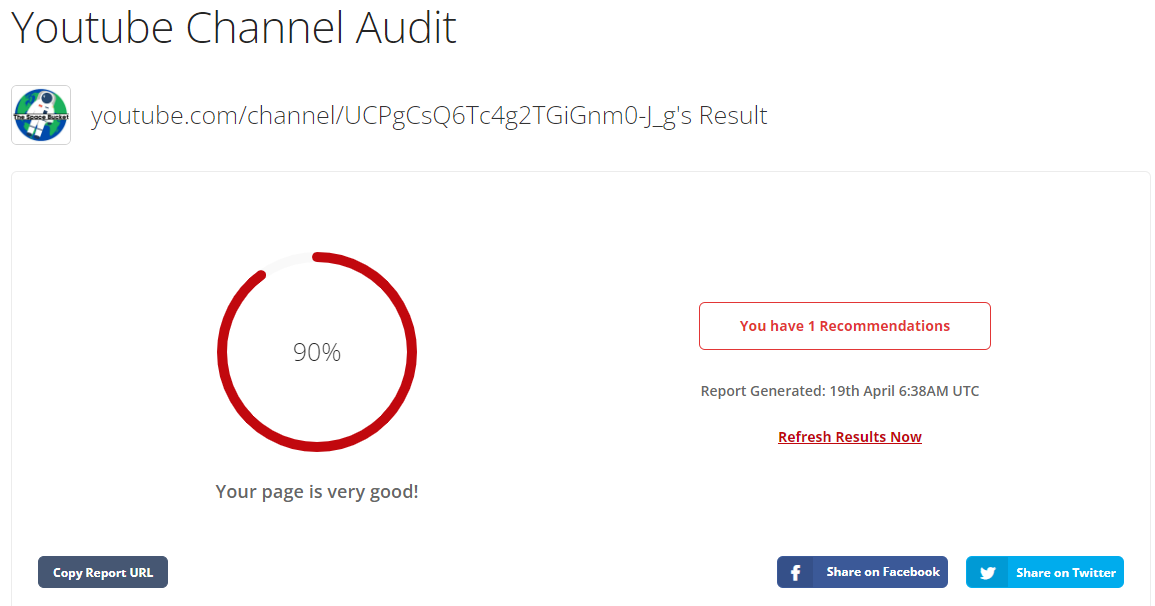 The tool also analyzes the best-performing YouTube videos so that you can get an instant snapshot view of your competitor's best content.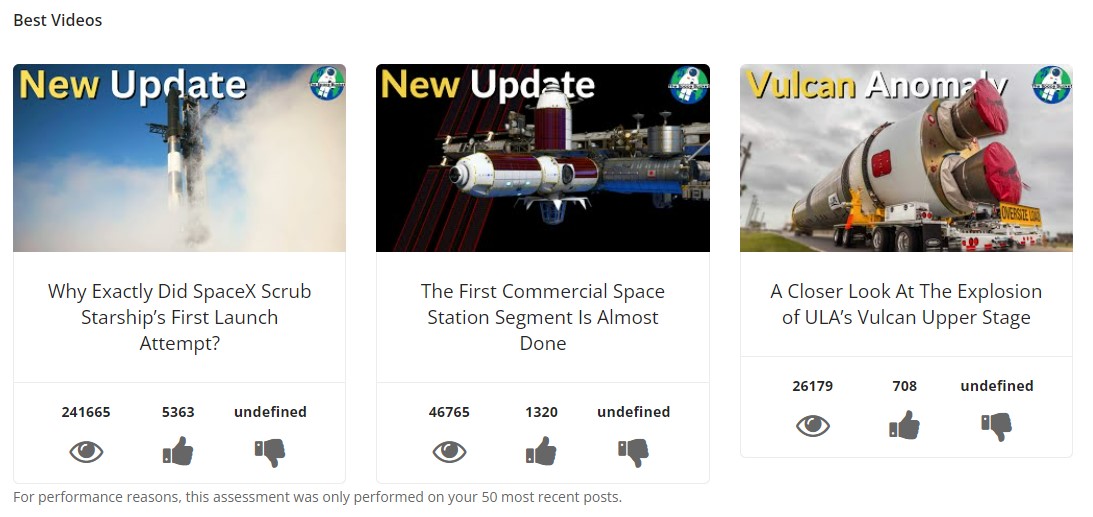 Hint: With these insights, you can replicate these top-performing videos with your own added twist, branding, and information.
Pick a Niche with a Lot of Topics
The next thing you want to keep in mind when selecting your winning YouTube niche idea is the number of topics that you can create content about.
It's no use you choose a YouTube niche that has a limited number of topics to choose from.
Luckily, most YouTube niches have a ton of topics, so you'll likely won't have to worry too much about this.
Just keep this suggestion in mind when evaluating your YouTube niche.
Choose One that You're Passionate About
The last, and probably most important, part of choosing your YouTube niche is centered on you - the creator.
When choosing your YouTube niche, you need to ensure that you pick one that you're passionate about and like talking about to friends and family.
Choosing a YouTube niche that you are passionate about will help you to constantly produce content even though you're not getting any immediate results. This is especially important during the beginning stages of your YouTube channel.
There will be dry spells where you might not see any increases in subscribers or views, this is where you need to keep pushing and producing content.
Don't just choose a YouTube niche just because the opportunity seems great.
For instance, if you don't like talking about software and have no experience using software products, don't just launch a YouTube channel simply because the affiliate commissions for software products are so high.
Conclusion
Choosing a YouTube niche is a process and should not be rushed.
Because of the impact that this decision has on your earning potential, ability to create content and motivation, you need to take time to consider what the best YouTube niche is for you.
Let these YouTube niche ideas that we discussed in this article serve as a starting point for your selection process.