Patreon vs YouTube Membership: Pros, Cons, & Which is Best?
Feb 17, 2023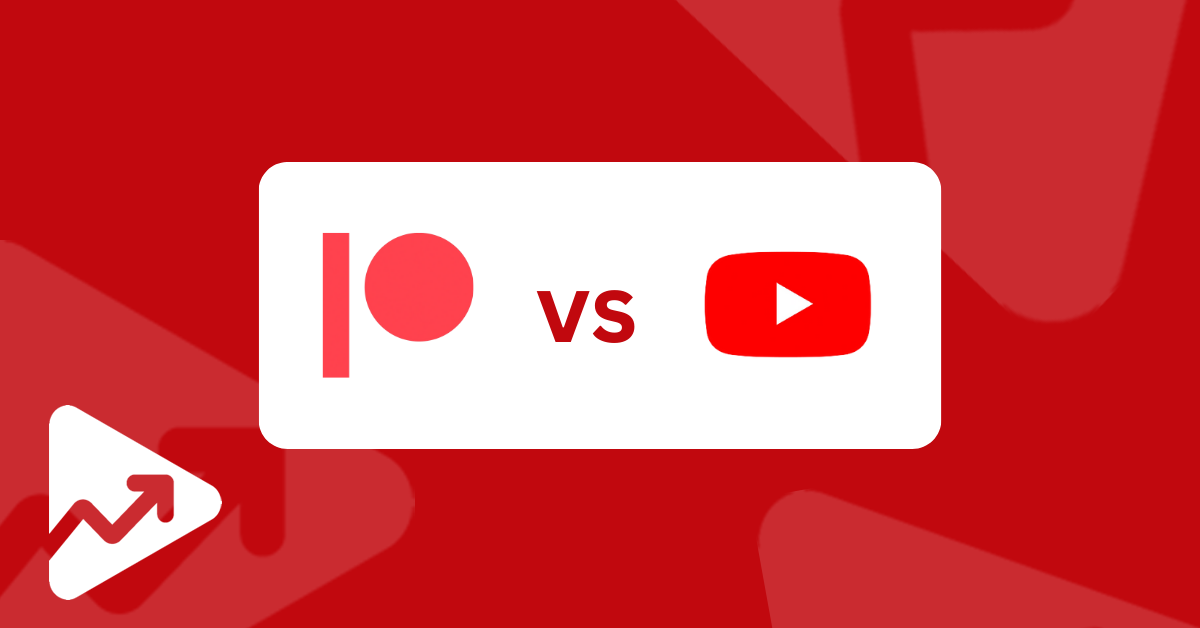 Patreon vs YouTube: which is best for creating a paid community of loyal followers?
The days of only relying on YouTube Ads to generate revenue from your YouTube channel are over. Creators now have the ability to monetize their YouTube following and fan base using a variety of ways, including Patreon and YouTube channel membership.
In this article you will learn the following:
Why create a paid membership community?
What is Patreon?
What is YouTube Channel Membership?
Pros of using Patreon vs YouTube
Cons of using Patreon vs YouTube
Patreon vs YouTube channel membership: verdict
Read on to learn which is best between Patreon vs YouTube channel membership.
Why Create a Paid Membership Community?
There are three main reasons why YouTube creators should seriously consider creating a paid membership community:
Earn More Money
The first reason YouTubers should create a paid community is because it allows them to generate more income from their online brand, more specifically, their YouTube channel.
This is probably one of the main reasons and most apparent reasons why YouTubers create paid communities.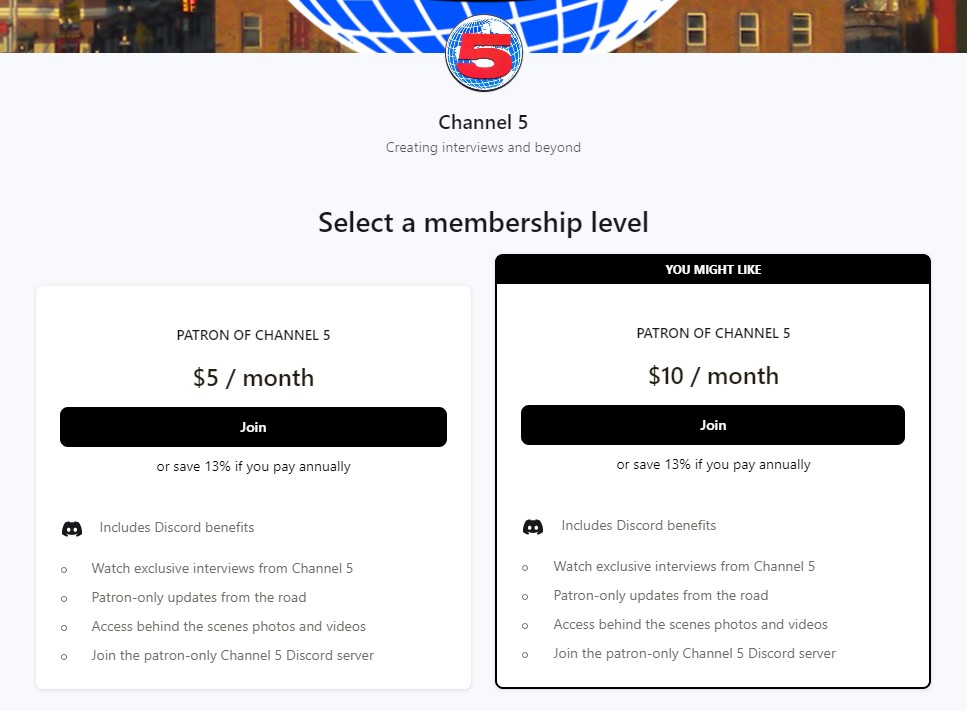 The truth is that you need a sizable number of views and subscribers to earn a respectable income through YouTube's advertising program.
With a paid community, you can start generating income irrespective of how many subscribers you currently have.
Diversify Your Income
Secondly, creating a paid community gives you the ability to diversify your income streams.
Imagine adding a paid membership to your YouTube brand in addition to your existing source of revenue from YouTube ads. This can speed up the process of becoming a full-time YouTuber, without the need for a job.
Additionally, imagine the YouTube algorithm suddenly changes and you lose a lot of your video rankings, directly impacting the income you generate from YouTube ads. With a paid community, you won't be left without an income stream if something like this happens.
Diversifying your income is also extremely important in today's age of censorship. Imagine your YouTube channel getting unfairly censored or suspended from the YouTube Ads program.
Having a paid community in such a scenario will lighten the blow to your income.
Build a Really Loyal Following
There's no denying that online communities are extremely valuable.
The last reason why one should consider creating a paid community on YouTube is that it enables creators to build a loyal following.
Paid memberships require that members pay a fixed monthly fee to view unique content and get special perks. These users are typically very loyal to the creator since they make these recurring payments on a monthly basis.
This is extremely powerful and can be further leveraged to expand your online brand by selling additional services or products to your community.
What is Patreon?

Patreon is an online membership platform that helps creators, bloggers, influencers, and nonprofits to collect monthly membership fees from fans, followers, or subscribers.
The platform basically allows YouTubers, or any other content creator, to create a monthly subscription service for member-only content.
Creators can set different membership tiers, each with different perks, benefits, and monthly subscription fees.
What is YouTube Channel Membership?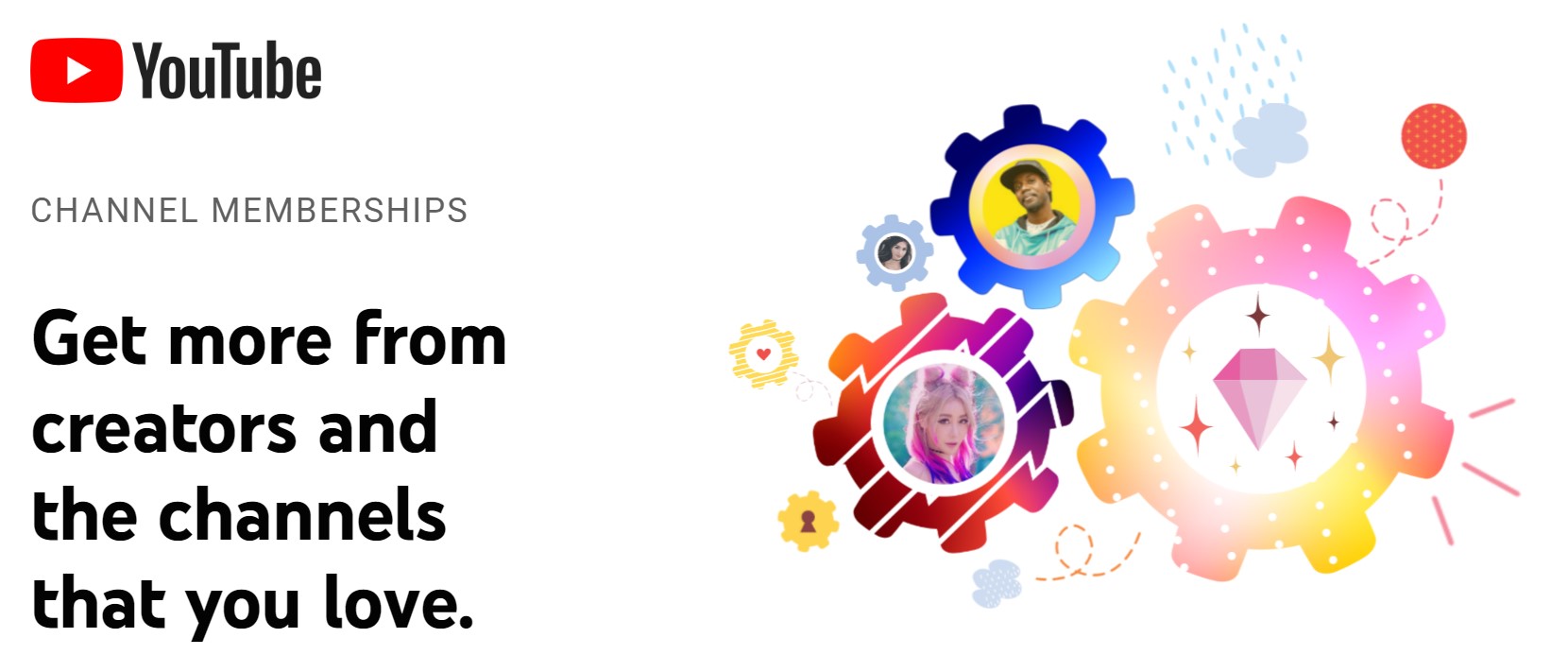 YouTube's Channel Membership feature gives content creators the ability to build a closed community and monetize their YouTube following in an additional way other than with ads.
Like with Patreon, YouTubers can create different types of tiered membership levels, each with unique features.
For instance, paying members can get access to member-only videos, live streams, and members-only community posts.
Channel owners can give members unique loyalty badges and emojis to stand out from regular viewers during live chats and in the video comments section.
There are pros and cons to using either Patreon or YouTube to create a paid membership community.
We'll discuss each of them next.
Pros of Patreon vs YouTube for Membership Community
There are several benefits to choosing Patreon for your YouTube membership community:
No Subscriber Requirement
Unlike with YouTube, there's no minimum subscriber count if you want to create your own Patreon paid membership.
This means you can start a paid community even if you only have 100 YouTube subscribers.
Lower Pricing
Patreon offers more attractive pricing for creators than YouTube.
With Patreon, creators can choose between 3 subscription levels, with commissions ranging from 5 to 12% plus the payment processing fee depending on the plan you choose.

Whereas with the YouTube membership feature, YouTube takes about 30% of the membership revenue that your channel generates. This 30% cut includes any additional payment processing fees.
Regarding pricing, Patreon gives creators full flexibility to create different membership pricing tiers according to their requirements. Creators who use YouTube for their paid membership can only choose between $0.99 to $100 per month for their content.
This means that you can create ultra-premium membership tiers costing more than $100 per month with Patreon.
More Versatile
YouTubers who create a paid membership using Patreon can also use the platform on their other social media channels and areas of influence.
For example, if you've got a popular YouTube channel, TikTok page, and Instagram profile, you can use Patreon as the central hub for followers to subscribe to members-only content.
Whereas if you use YouTube for your membership community, you can only use it for your YouTube community, and you'll have to find another way to create membership content for paying followers.
Cons of Patreon vs YouTube for Membership Community
We can't compare Patreon to YouTube without mentioning the cons:
Off Platform
Unfortunately, if you decide to use Patreon for your paid membership community, then you'll have to redirect users off YouTube to the Patreon website.
With YouTube, members can join your paid community by simply clicking on the "Join" button on your channel's homepage.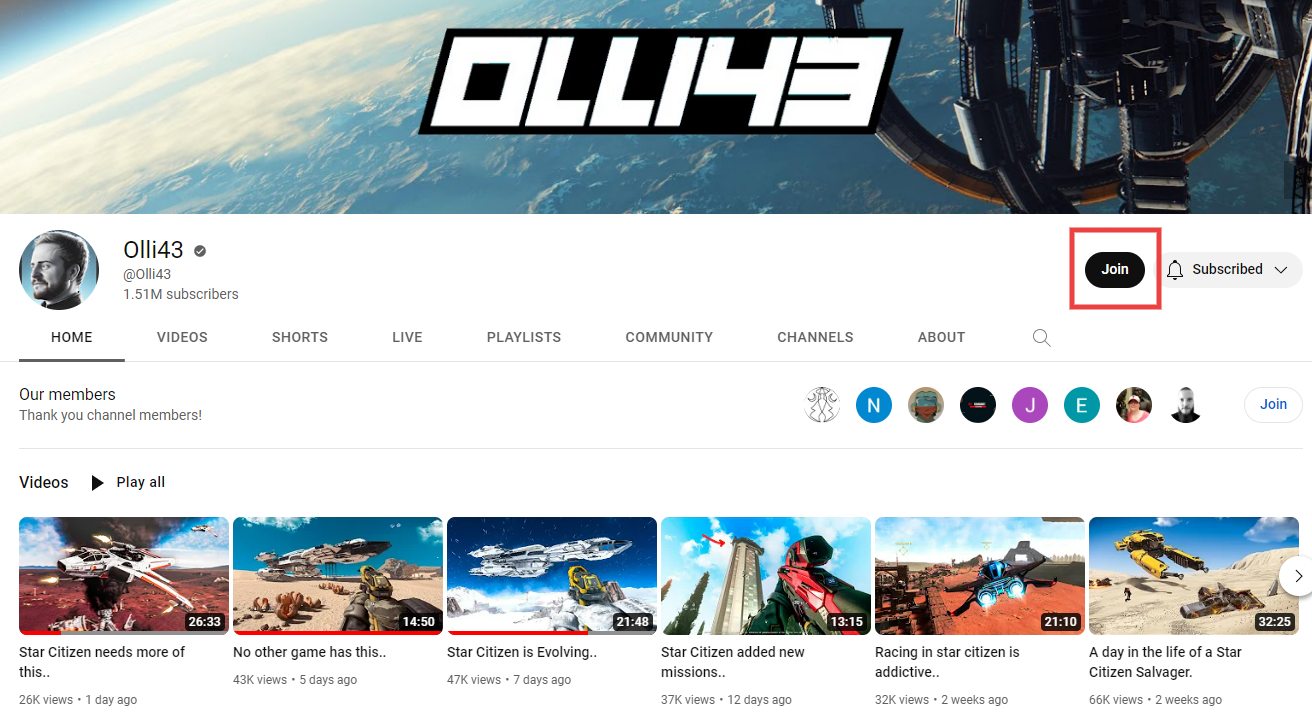 This may cause friction in the membership sign-up process, and may even result in lower overall membership signups than if you only stick to YouTube.
Furthermore, you'll only be able to notify paying members of premium content through the Patreon app, website, or email. As a result, members will have to either be logged into Patreon or download the app to access member-only content.
Whereas with YouTube, members can get notified and view the content directly from the YouTube app or website without having to download an additional app.
Can Be More Complicated to Manage
Using YouTube Channel Memberships is also much easier for creators to manage. Instead of having to create a separate account on another platform, you can manage your entire paid community inside of your YouTube dashboard.
For example, if you want to host a live stream, you'll only have to create the live stream in your YouTube Studio and set it for members only. YouTube will automatically show the live stream link and thumbnail to all the relevant members.
Whereas with Patreon, you'll have to create the live stream in YouTube Studio, set it to "unlisted" to keep it hidden from non-paying members, copy the stream link, and paste it into the applicable field in your Patreon profile.
Patreon vs YouTube Channel Membership: Which is Best?
This concludes our article on Patreon vs YouTube for creating paid membership communities.
If you want to monetize your YouTube channel using methods other than YouTube Ads, then a paid membership community is the way to go.
In our opinion, there's no clear winner between Patreon vs YouTube.
And as a result, choosing between Patreon or YouTube for managing your paid membership community is up to each individual creator based on their individual requirements.
If you want to have one central place to collect membership fees from fans via different social media platforms, then Patreon is your ideal choice.
Patreon's lower fees also make it a more attractive option if you want to generate more income even if it requires a little more effort to manage.
However, if you only plan on creating a paid YouTube community then you should elect to choose YouTube Channel Membership to collect payments from followers.
YouTube's Channel Membership makes it really easy to manage your paid community and makes it very easy for new members to join your community.