10 Best YouTube Marketing Agencies for 2023
Jun 28, 2022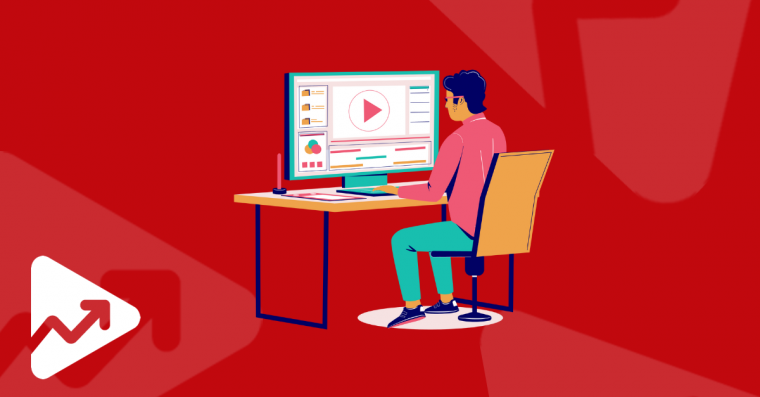 Table of Contents
What is a YouTube marketing agency?
How much does it cost to hire a YouTube agency?
Why hire a YouTube agency?
What services do YouTube agencies provide?
How to choose a YouTube marketing agency
Our list of the best YouTube marketing agencies
The best YouTube marketing agencies combine a mix of creative, production talent and marketing strategy together under one roof.
Like all social media channels, YouTube is a competitive channel so it's difficult to break through if you don't have a large subscriber base. This is one of the reasons you may turn to a digital agency who specialize in YouTube.
What is a YouTube Agency?
A YouTube marketing agency is a business that specializes in promoting other brands and businesses on YouTube.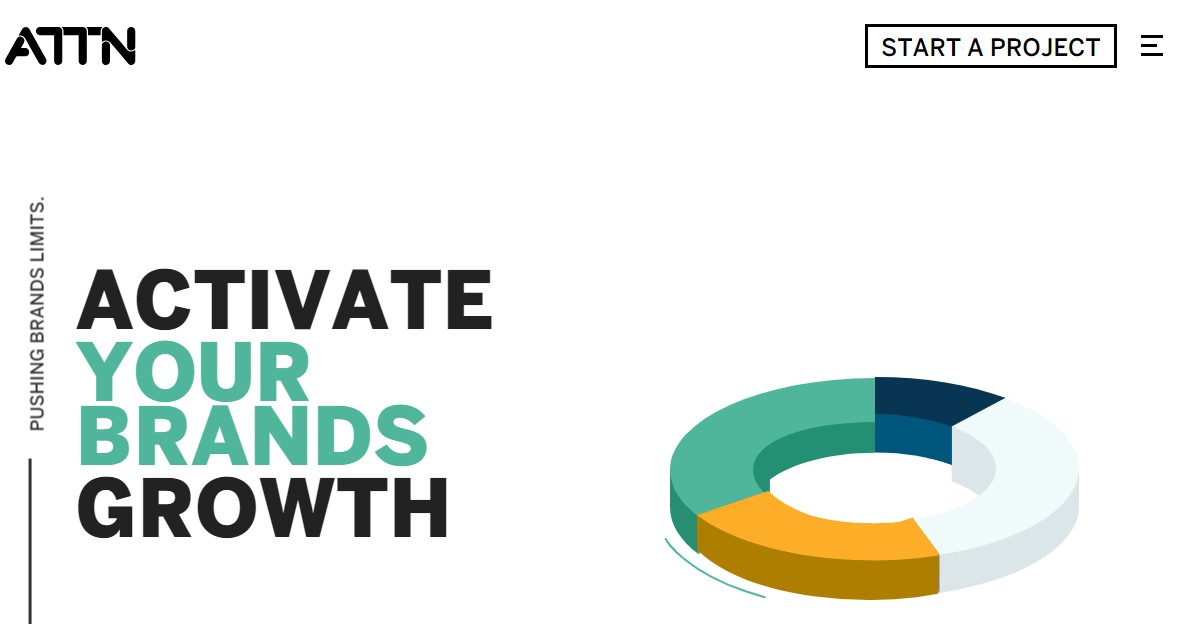 These businesses include large multinational corporations, small local businesses, and also individual YouTube creators and channels that want to reach a specific audience on the platform.
How Much Does It Cost to Hire a YouTube Agency?
There's no fixed fee for hiring a YouTube agency. Instead, the cost of hiring a YouTube marketing agency will depend on a number of different factors including the size of the agency you're hiring, the project scope, and the various services needed.
Some agencies may charge a flat monthly fee for their services, while others may charge based on the number of hours required to complete the project.
There are also some agencies that charge clients a percentage of their YouTube Ad spend.
Why Hire a YouTube Agency?
YouTube is one of the most unique social media channels because as much as it is a social media channel in its own right, it's also the world's 2nd largest search engine after Google.
This interesting dynamic of social and search is really unique to YouTube.
The best YouTube agencies can deliver value across both of these disciplines. Following are some fundamental reasons why you should hire a YouTube marketing agency.
Growing Viewership
Most YouTube marketers are focused on growing viewership - that means increasing video views and subscribers. After all, it's an important metric of success on a channel where the primary action is to watch.
High calibre YouTube agencies are experts at growing viewership because they know how to leverage YouTube as both a search engine and a social channel (discovery).
Video SEO (Search Engine Optimization) is a modern take on the more traditional discipline of SEO but for the video world. The principles of Video SEO are derived from the same website SEO practices like keyword research, rank tracking, channel auditing and keyword optimization.

YouTube agencies that have a deep understanding and proven ability to leverage Video SEO can deliver significant value to your videos and channel in terms of viewership.
Increasing Subscribers
The other side of the viewership equation is growing the subscriber base. Like video views, the subscriber count is key metric for any YouTube marketer when assessing their channel's performance.
The more subscribers you have, the more opportunities these viewers have to see your future videos. YouTube's notification functionality helps your most loyal viewers get notified when you publish new videos and almost guarantees views if you can encourage your viewers to subscribe and turn notifications on.
YouTube agencies who have experience in growing channels know how to utilize both YouTube features and human psychology to optimize each touchpoint to encourage subscription.
Optimizing Watch Time Retention
Watch time retention is the 'quality' metric and can be seen either as an average percentage through your video duration (ie: 62% still watching after 30 seconds) or an absolute number (ie: average watch time 1 minute and 2 seconds). Captivating videos are viewed longer on average and YouTube sees this as the most significant quality signal.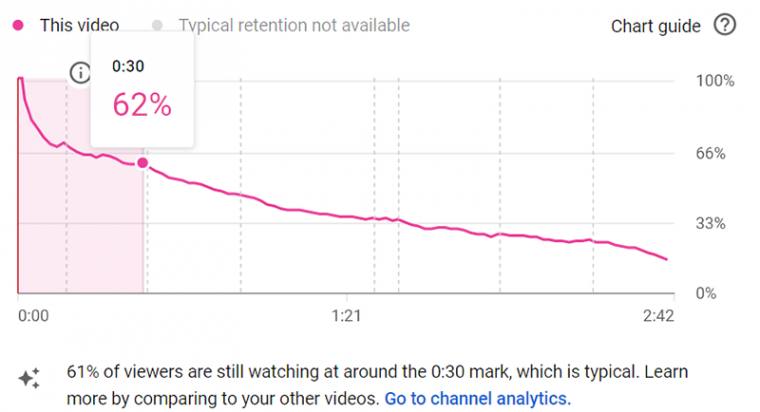 Screenshot from YouTube Studio showing the percentage of retention on a video at the 30-second mark.
YouTube agencies that can deliver this kind of quality of videos are masters of narrative. Generally, these agencies have filmmakers and professional scriptwriters in-house who are skilled at the craft of storytelling.
Google Ads for Video
With over 2.6 billion active monthly users, YouTube is one of the most mainstream, mass-market social media channels in the world. This is why it is also highly effective as a paid channel especially given how powerful and granular the targeting can be.
YouTube advertising services offered by digital agencies include paid media optimization which can usually deliver CPMs (Cost Per Thousand) and CPVs (Cost Per View) at a more affordable rate than traditional television advertising.
Save Time
Since YouTube agencies spend a large chunk of their time on creating and managing paid marketing campaigns, they can whip up a new campaign in no time.
Now, you could go ahead and try to create a paid marketing campaign on YouTube by learning how PPC and video ads work. However, if your schedule is already filled with other business activities, hiring a YouTube agency will save you a lot of valuable time and resources.
Furthermore, creating a campaign on YouTube is just the beginning, many times YouTube marketing campaigns need to be closely monitored to change campaign settings in order to optimize performance and results.
What Services Do YouTube Marketing Agencies Provide?
According to Clutch, there are over 8,000 video production agencies in the United States. A proportion of these agencies will be more traditional video production companies that write, shoot and edit TV ads and films.
But a subset of these will specialize in video specifically designed for YouTube. We know that what works on TV doesn't work on YouTube - it's a completely different medium with really different approaches based on what you're wanting to achieve or whether you are approaching YouTube from a search angle, a paid angle or a community angle.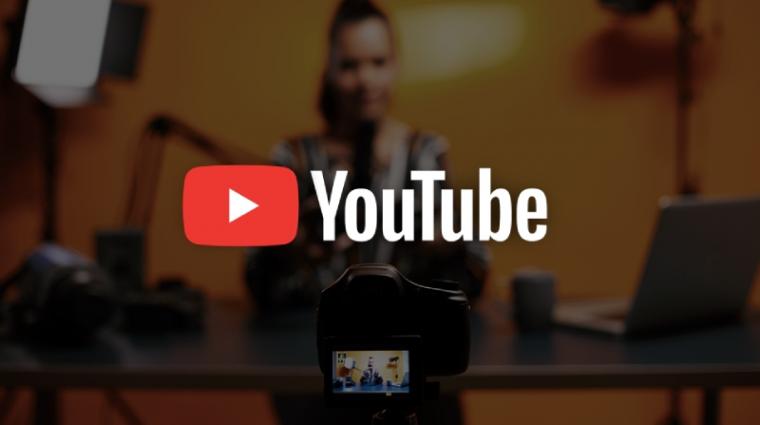 The YouTube marketing services offered by these agencies should be tailored to your overall objectives and goals. But generally these are just some of the more typical deliverables a YouTube advertising agency delivers:
Strategy: Overall strategic direction for your channel or YouTube ad budget
Creative: Ideation, storyboards and scriptwriting of videos and/or Shorts
Production: Talent management, producing, shooting and editing videos
Collabs: Brokering relationships with YouTube Creators and other influential channels
Distribution: Maintaining regular publishing cadence and monitoring analytics
Community Management: Responding and moderation of comments on your YouTube videos
YouTube Advertising: strategy, execution and optimization of your ad spend on YouTube
How to Choose a YouTube Marketing Agency
Mastering YouTube is no different to mastering any digital marketing channel.
Step 1: Define your Business Objective
First, you need to be clear about your business objective and how you will gauge success. YouTube can deliver value in a search context, social context or paid context so it's important to identify what matters most to you and then select a shortlist of YouTube marketing agencies that specialize in this area of YouTube optimization.
Step 2: Shortlist YouTube Agencies
Shortlist some YouTube agencies whose services are aligned with your business objectives. Select agencies that explicitly say they can deliver on each of your requirements.
Step 3: Ask for Examples & Case Studies
Ensure you see evidence of previous client projects with similar business objectives as yours. Agencies can always talk the talk but when it comes to delivering the results, this is another thing. This step may also include seeking out and speaking with current and previous clients.
Step 4: Check Reviews and Ratings
Check YouTube advertising agency review sites and look for red flags around overpromising and under-delivering. As we saw above, there are a lot of YouTube marketing agencies out there so make sure you do the research to ensure you select an agency who ticks all of your boxes.
Our List of the Best YouTube Marketing Agencies
1. Sparkhouse
Offices in Foothill Ranch and Irvine, CA
Sparkhouse are a video production & marketing agency that state simply on their homepage: "we make videos that accomplish our clients' goals".
"Brands come to work with Sparkhouse because we're as serious about smashing their goals and sparking growth as we are about producing stuff that's super fun to watch."
Sparkhouse have been in the game over 16 years and produced over 10,000 videos for over 2,700 clients!
The agency have been recognized with numerous industry awards including The American Advertising Awards, The Telly Awards and Clutch.
Check out Sparkhouse on YouTube.
2. Tuff
Eagle, CO
Tuff are a digital marketing agency with strong YouTube marketing services. They call themselves a "tight-knit crew of scrappy growth experts".
They are a uniquely fully remote team with marketing experts spread around the country while still maintaining a physical presence in Eagle, Colorado.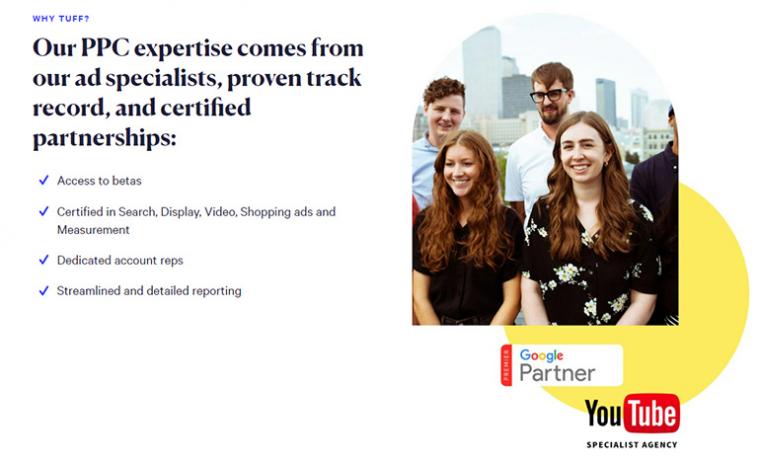 Tuff's process for delivering high-performing YouTube marketing strategy follows these three steps: Focused Audience Research > Experienced Video > Full Funnel YouTube Ads: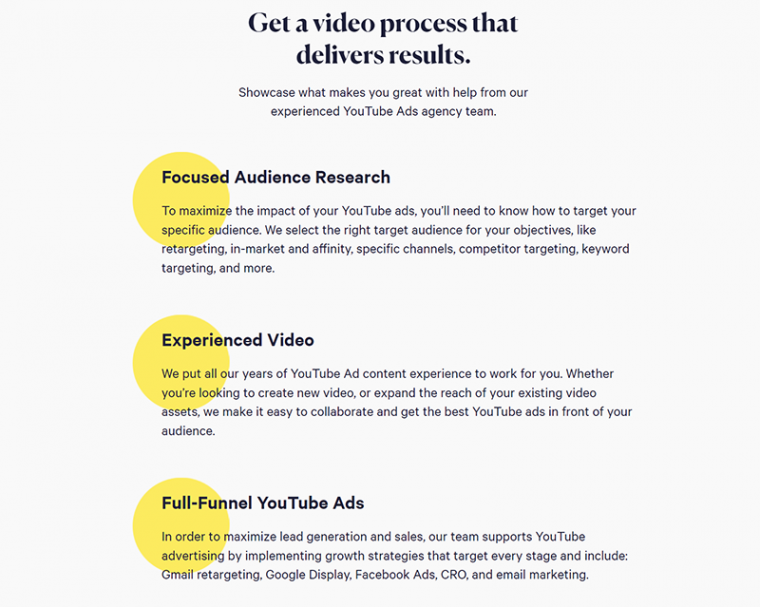 The agency's approach to growth marketing is less about marketing magic or secret-sauce playbooks but instead taking a measured, research-heavy, customized approach to every client project. Data insights power their bespoke strategies for each client based on project goals and objectives.
3. Team5pm
Offices in Amsterdam, Köln and Stockholm
Team5pm call themselves "The YouTube Agency" and they certainly live up to the hype.
They are a multi-award winner with accolades from NYX Video Awards, The Best Social Awards, Global Search Awards and YouTube themselves. Team5pm is also a YouTube Certified agency and Google Partner.
Team5pm segment their service offerings based on whether clients fit into the following groups:
Brands: needs around brand awareness and using YouTube to reach mass audiences
Publishers: needs around visibility, community growth and viewership
Advertisers: needs around effective CPV optimization and ad targeting
This client segmentation is clever and gives the agency a way to effectively promote the wide array of benefits it can deliver to clients on YouTube.
4. Online Optimism
Offices in Washington, DC, Atlanta and New Orleans
Online Optimism is a digital marketing and design agency that offer a full suite of digital marketing services including YouTube advertising services.
The agency launched in 2012 with the mission to grow businesses, benefit communities, inspire employees and, as their name suggests, spread optimism.
Flynn Zaiger is the CEO of Online Optimism. We spoke to him about the current trends he's seeing with YouTube in 2022:
"The YouTube search algorithm is heavily rewarding Shorts in modern times, and in order for older videos to still be valuable, you'll want to re-utilize it for the newest features. This means going into your archives, and adapting that footage to YouTube's Shorts specifications."
YouTube Shorts has indeed changed the dynamic of the YouTube feed and enabled YouTube to compete in the portrait video format. YouTube video has been landscape (16:9) from day 1 but with the rise of TikTok and ephemeral social media like Instagram Stories, YouTube needed a mobile-first portrait format that can hold users attention. Flynn goes on to say:
"This is very counterintuitive advice, but sometimes it pays to lower your production values, though anyone who's navigated through social media channels recently would understand its value. Today's consumers want to see YouTube marketing that feels authentic, rather than one filtered through levels of production. They want the videos to feel like they were produced on the spot."
YouTube Shorts enables brands to complement their existing 'high concept' content (traditional 16:9 videos) with more authentic mobile-shot 'low concept' content.
5. Pixelab Studios
Pittsburgh, PA
Pixelab Studios is a video production company that empowers businesses of any size to create high-quality video marketing that's both effective and affordable.
Beyond being a YouTube marketing agency, Pixelab also offer a range of digital marketing services.
Brandon Roudebush is the Founder & Executive Producer at Pixelab. He believes video plays an important role not just for big brands but small businesses too. Local marketing and local SEO relies on being visible for local searches both on Google and YouTube.
"Before a customer finds your business, they begin by searching for a solution to their problem. An excellent way for local businesses to attract these customers is to publish video content that answers the most common questions related to their industry."
Pixelab have helped countless businesses in Pittsburgh and beyond to stand out online with high-performing video content. They have a great resource on their website for small businesses to instantly estimate the cost of their services based on a range of criteria:
Check out Pixelab Studios on YouTube.
6. Chamber Media
Lehi, UT
Chamber Media is a digital agency specializing in growing D2C (Direct to Consumer) brands.
They were founded in 2013 by Travis Chambers who was previously Social Media Director at 20th Century Fox where he says he saw a major disconnect between creative and media buying.
Chamber Media was one of the world's first digital agencies to put creative, production, and ad buying all under one roof, with 12,000 sq ft of studio space and all the specialists required seated at the same table working together to make great creative.
When it comes to YouTube advertising services paired wth great creative, Chamber Media should be in your shortlist!
Check out Chamber Media on YouTube.
7. ATTN Agency
San Diego, CA
ATTN Agency is a YouTube Ads agency that also offer digital media buying and growth marketing.
They work with startups to big brands and everyone in between. In 2022 ATTN Agency was named as a Google Premier Partner which ranks them among the top 3% of Google Partners in the US. When it comes to YouTube ads strategy, execution and optimization, ATTN Agency has you covered!
The agency's process is built around understanding the client's vision and implementing a comprehensive strategy to achieve goals: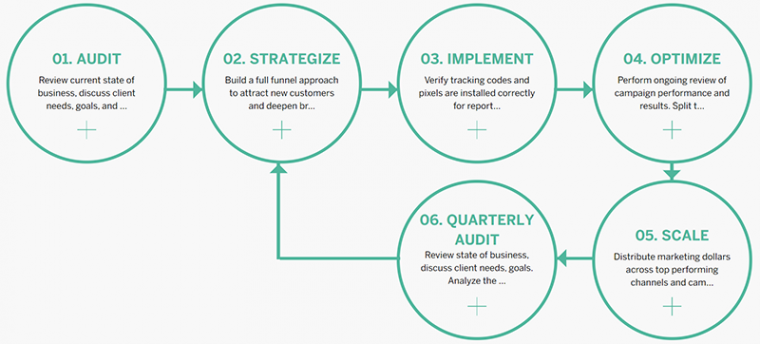 Check out ATTN Agency on YouTube.
8. Twelve Three Media
Golden, CO
Twelve Three Media is a digital marketing company focused on driving business success. They offer a full suite of digital marketing services including digital video and PPC.
Not only do they offer digital video services but they also offer audio marketing services such as podcasts, AM/FM online streams and advertising on music streaming services. Aside from these emerging ad channels, the agency's bread and butter is YouTube ads.
Sean Allen is the CEO of the agency and says:
"Last year, over 38.3 million websites used AdSense, and this gives us an opportunity to have our clients' video ads displayed to target users on some of the largest sites in the world. Google's display network includes YouTube placements which can provide access to over 60% of YouTube users."
As a nice point of difference, the agency share team culture and agency life videos on their LinkedIn Company Page: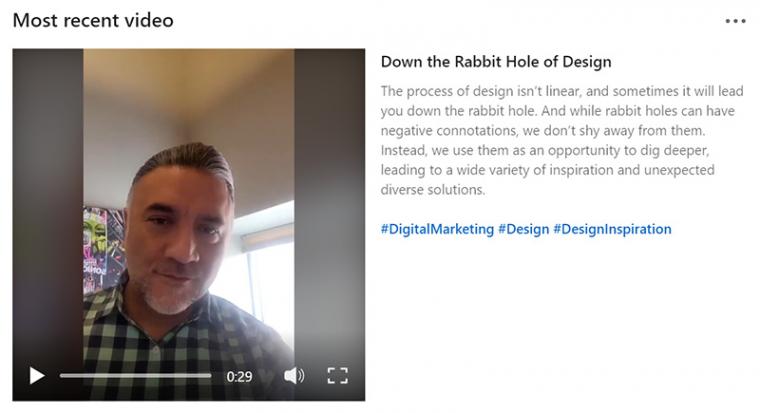 Check out Twelve Three Media on YouTube.
9. RED Digital Marketing
Saint George, UT
RED Digital Marketing was founded in 2013 by Jace Vernon. Today they have over 100 clients worldwide. RED primarily services small businesses with a focus on YouTube and social media marketing.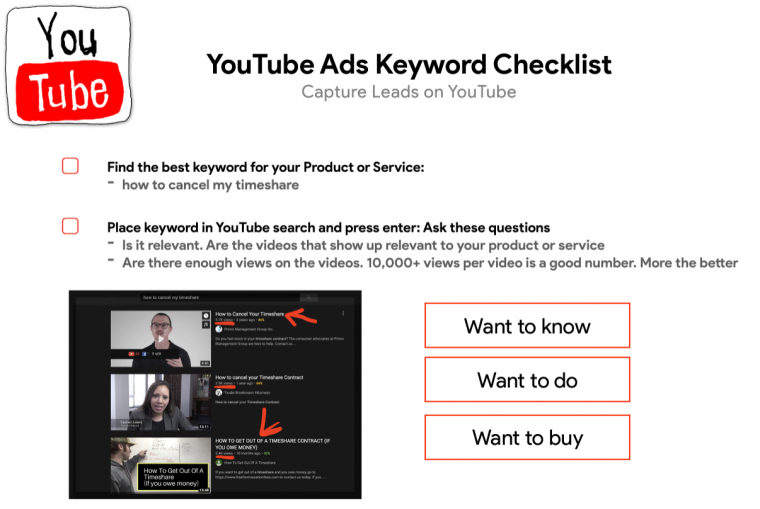 The agency have free marketing checklists on their website and a full explainer of their approach.
They work with clients in an outsourced CMO (Chief Marketing Officer) capacity whereby they integrate within a business to understand what role marketing plays and can play in driving new leads, sales or conversions.
RED practice what they preach by focusing on growing their own YouTube channel which now has over 4.3K subscribers and achieved nearly 1 million video views - quite impressive for an agency.
Check out RED Digital Marketing on YouTube.
10. L7 Creative
Carlsbad, CA
L7 Creative is a strategic & creative agency that has been in business over 22 years and delivered over 14,000 projects!
The agency's process involves crafting an L7 Brand Blueprint - a strategy of sorts taking into account the client vision, business goals, competitive landscape and research.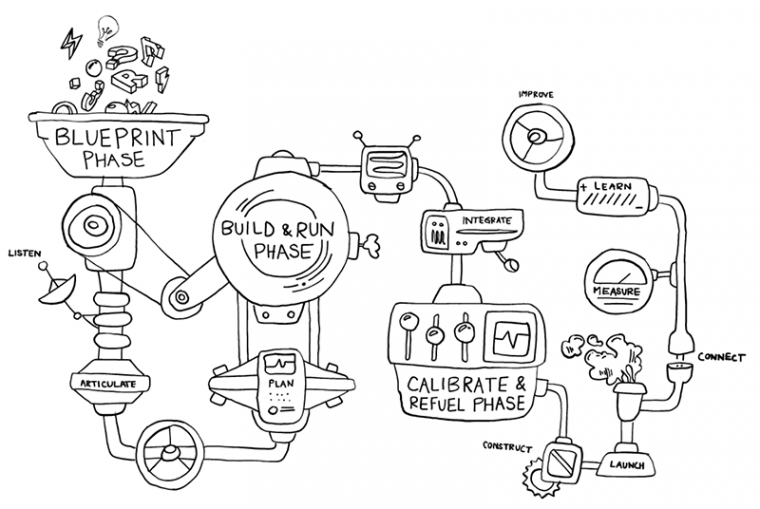 L7 Creative have been recognized by numerous industry awards including the Aster Awards, Davey Awards, Muse Creative Awards and Clutch.
Check out L7 Creative on YouTube.
Next Steps
We hope you enjoyed reading this guide about the top YouTube management companies. Have you worked with a great YouTube marketing agency recently? Let us know on Twitter @tuberanker_com.