Is it Too Late to Start a YouTube Channel (2023)
Jul 7, 2023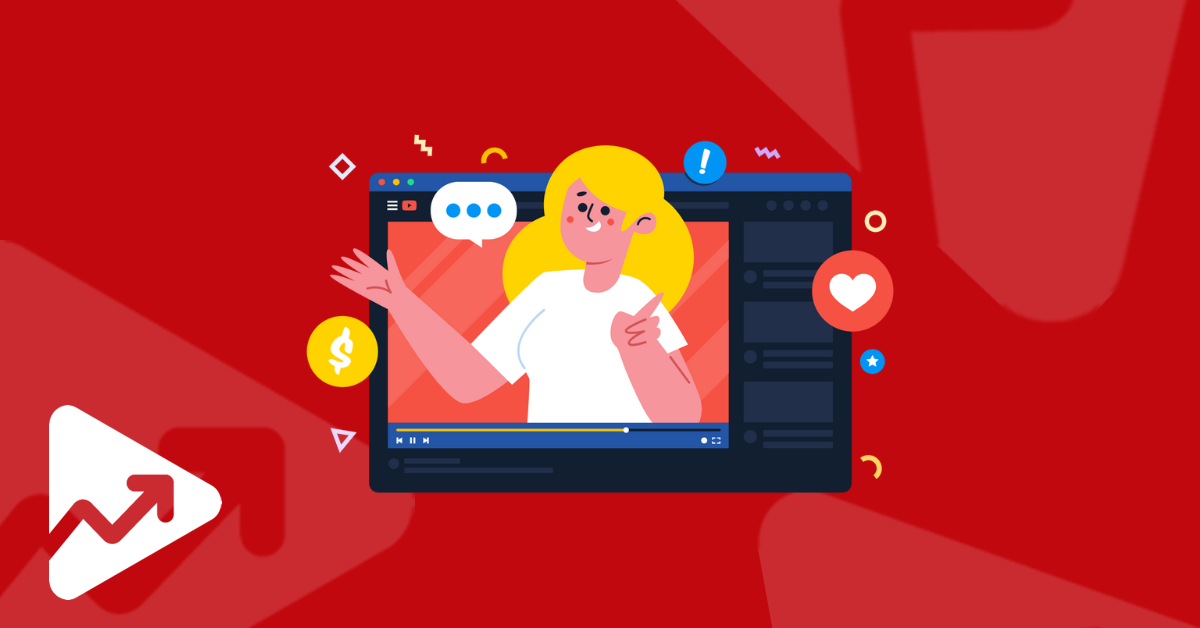 Table of Contents
Why it's not too late to start a YouTube channel
Ever-changing viewer interests
New channels are born and old ones die
YouTube is still the most popular video platform
Why you should start a YouTube channel
You can build an online community
Another source of income
Learn new skills
Another marketing channel
You don't need much
How to start a YouTube channel the right way
Conclusion: Is it too late to start a YouTube channel in 2023?
Starting a YouTube channel is an exciting new endeavor. However, you might feel that it's too late to start your own channel given all of the creators and content already available on the platform.
But, fret not. In this post, you will learn why now is the best time to start a YouTube channel. You'll also learn how to go about starting one so that the odds are stacked in your favor from the very beginning.
Why It's Not Too Late to Start a YouTube Channel
There are several legitimate reasons why it's not too late to start a YouTube channel. These include the following:
Ever-Changing Viewer Interests
Since humans (i.e. YouTube users) are constantly changing interests and taking on new hobbies, there will always be a need for new and relevant content on those topics.
If you think of yourself, do you still have the same hobbies or interests as a year ago?
Personally, I've gained an interest in bikepacking in the last 3 months, so I've been searching for a lot of content related to this hobby, from how to set up my bike, to reviews of biking accessories, etc.
Because people's interests are constantly changing, YouTube will never really become saturated with too much content. There will always be demand for new content.
Take my new-found interest in bikepacking. Do you think I'd want to watch a 3-year old video reviewing the latest biking accessories or a video that was released last month?
I'd prefer the former, just because it's more timely and relevant than the older video, and probably includes newer products than the older video.
New Channels are Born and Old Ones Die
Just like there are new channels created on a daily basis, many old channels simply fade away. This could be because the creators lose their passion or interest in the channel as time goes by.
Some channels experience explosive growth because the channel owners are smart enough to stay on top of new YouTube trends, while others simply just shrink because of a lack of creativity or new content.
This is just part of the natural progression of the platform, new channels are created and old ones die on a daily basis.
This is another important reason why it's not too late to start a YouTube channel.
YouTube is Still the Most Popular Video Platform
There's no denying that there are a ton of creators and content on YouTube, in fact, there are 38 million active YouTube channels out there, with an average of 500 hours of video uploaded every minute.

Image source: Oberlo
If YouTube was indeed dying or becoming obsolete, then this figure would be significantly less.
The truth is that YouTube is still growing and it's not showing any signs of slowing down, even after all these years as the most popular video platform.
As long as this remains true and YouTube keeps adding new features and content types, you'll never be too late to start a YouTube channel.
Why You Should Start a YouTube Channel
Now that you know why it's not too late to start a YouTube channel, here are all the reasons why you should go ahead and create one.
You Can Build an Online Community
One of the core features of YouTube is that it enables creators to build a community of followers or subscribers.
If you're able to regularly create high-quality content that engages viewers, you'll start to gain subscribers.
Not only can you create a community from your subscriber base, but YouTube also introduced a feature called "channel memberships" which give YouTubers the ability to create a paid community.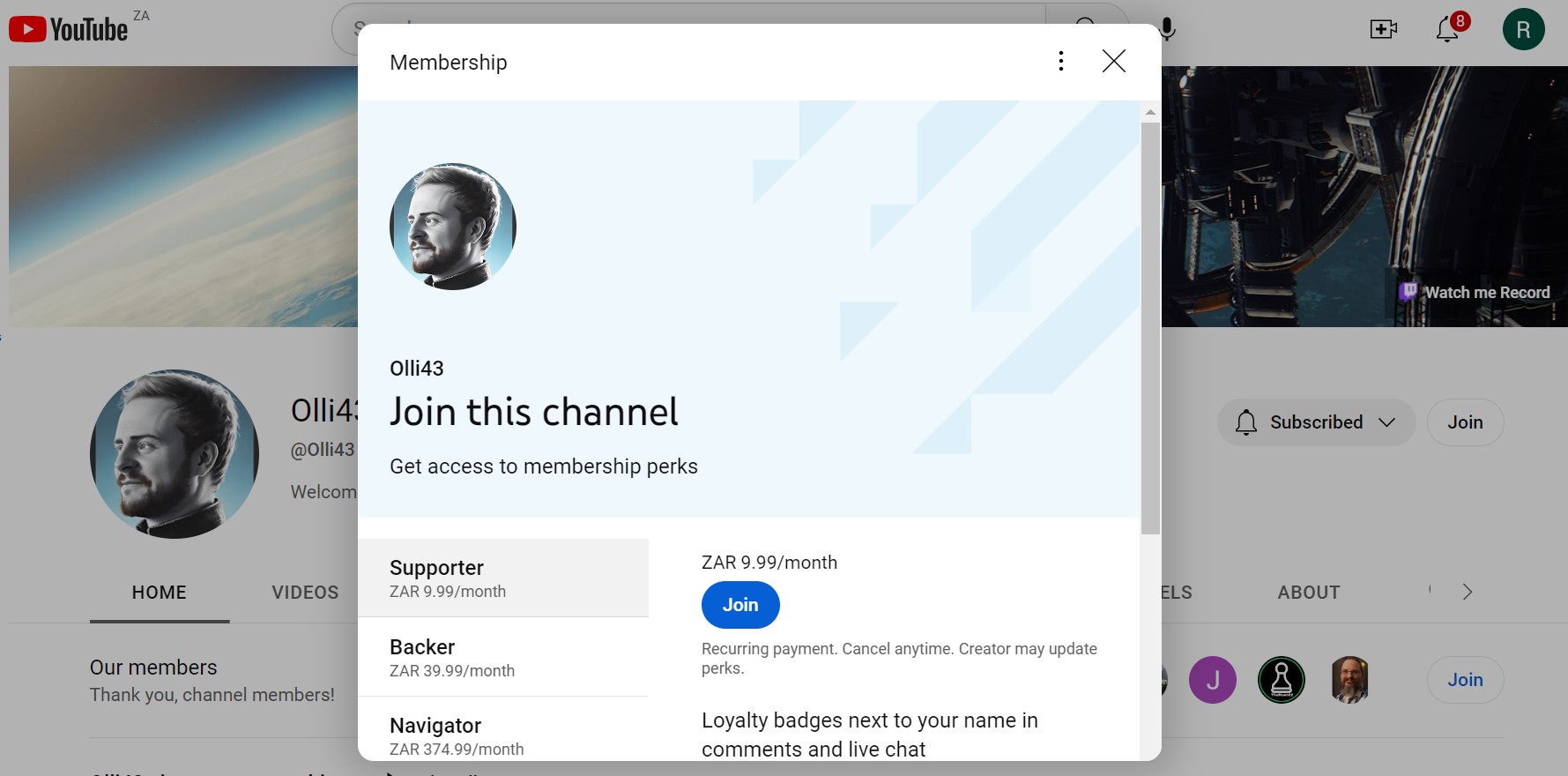 Interested fans can choose from a variety of membership tiers, each having its own perks as determined by the YouTube creator.
This is a game-changer since the power of online communities are extremely valuable.
And the best element of YouTube channel memberships is that you don't need a minimum number of views or subscribers to create one. As a result, you can build your YouTube community from day one.
Another Source of Income
One of the primary reasons why individuals start a YouTube channel is to earn some extra money.
Now, let's get clear on something, earning money from YouTube will take time. It's unlikely that you'll be able to earn an income from YouTube within the first month of starting your channel.
However, if you're able to push through and push out content on a regular basis, you'll be able to reap the rewards of your hard work.
YouTube offers various ways to earn an income. Here are the top ways creators can earn an income from YouTube:
YouTube Ads
Affiliate marketing
Paid sponsorships and influencer marketing
Income from a paid channel membership
Learn New Skills
Not only does starting a YouTube channel give you the ability to build an online community and to generate an income, but you'll also learn some new skills in order to grow your channel.
The first skill that comes to mind when you think of starting a YouTube channel is video production and editing. Yes, even if you plan on hiring an editor at some stage, you'll likely end up editing your videos yourself at the start.
You really shouldn't be publishing unedited YouTube videos, especially if you want to impress viewers with high-quality content.
As a bonus, if you know how to edit your own videos, you can offer your video editing skills as a freelancer to other businesses and earn some income from that too.
Video editors make around $76,000 on average per year, so it could be a useful source of income as you build your YouTube channel.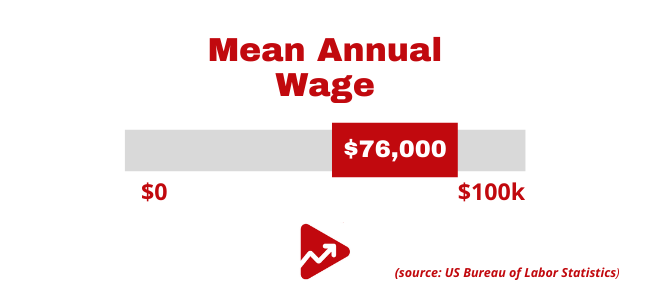 Secondly, starting a YouTube channel will teach you some aspects of marketing.
In general terms, marketing is all about putting your brand or business in front of the eyes of people most likely to buy your products.
Likewise, if you want to grow your YouTube channel, you'll have to learn how to get in front of the eyes of your ideal viewer.
This entails understanding what your viewers are interested in learning, answering commonly asked questions in your niche, and explaining complex concepts in the most understandable way.
Another Marketing Channel
If you've already got an established business like an online store, media publication, or blog, then YouTube can provide you with an additional marketing channel.
Unlike most other online channels, YouTube is unique in that it gives brands and businesses the ability to create long-form video content.
DollarSprout is an example of a brand that started out as a blog about personal finance and investing. Although their main marketing channel is still their blog, they've also launched their own YouTube channel to reach new audiences and to create other types of content.
For instance, they regularly interview successful entrepreneurs and YouTube acts as the platform to host these podcast episodes.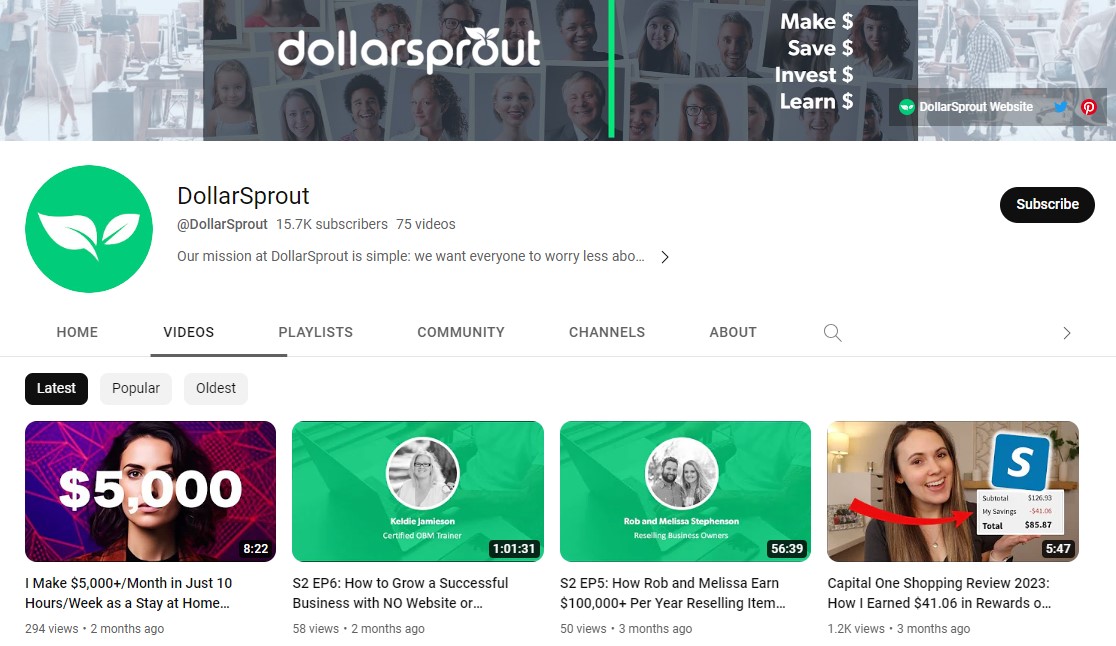 Since many of your prospective customers are probably using YouTube to find product reviews, it's a great platform to publish product-related videos.
A brand that's been able to build a large following on YouTube and increase general awareness of their products is Huckberry, an online retailer selling outdoor gear and apparel for men.
Their YouTube channel features video reviews of their products and various types of outdoor related content that is relevant to their audience.
These are just two examples of how businesses are driving growth and spreading awareness of their brands on YouTube.
You Don't Need Much to Get Started
Another reason why you should start a YouTube channel is because you really don't need much to get going.
In fact, you can literally start off with your phone, an affordable microphone, and some free video editing software.
You don't need a bunch of expensive equipment or a fancy video background when you're starting out. Of course you don't want to be publishing sub-standard quality videos.
Fortunately, there are a lot of free or affordable video editing tools that you can use to create good quality videos.
How to Start a YouTube Channel the Right Way
Now before you go off and start a channel, you need to have a well-thought out action plan. You need to think of starting a YouTube in the same manner as you'd think of starting a business.
You can't simply start a channel, and hope that it'll gain traction without having a clear idea of the type of content you're going to produce, your branding, a YouTube content calendar, etc.

The first thing you need to determine is the main topic or niche of your channel. This in itself can be a complex undertaking.
To get started, I suggest you write down 5 different topics you're passionate about and enjoy talking about.
Next, do some research to determine what the competitive landscape is for each of these niches. Are there a lot of competitors? Who are the biggest channels in these niches? Do the videos and channels in these niches attract a lot of views?
You can also use our free YouTube keyword tool to find the monthly search volume for individual keywords that are relevant to these niches. This can serve as further validation that it will be worthwhile creating content based on these topics.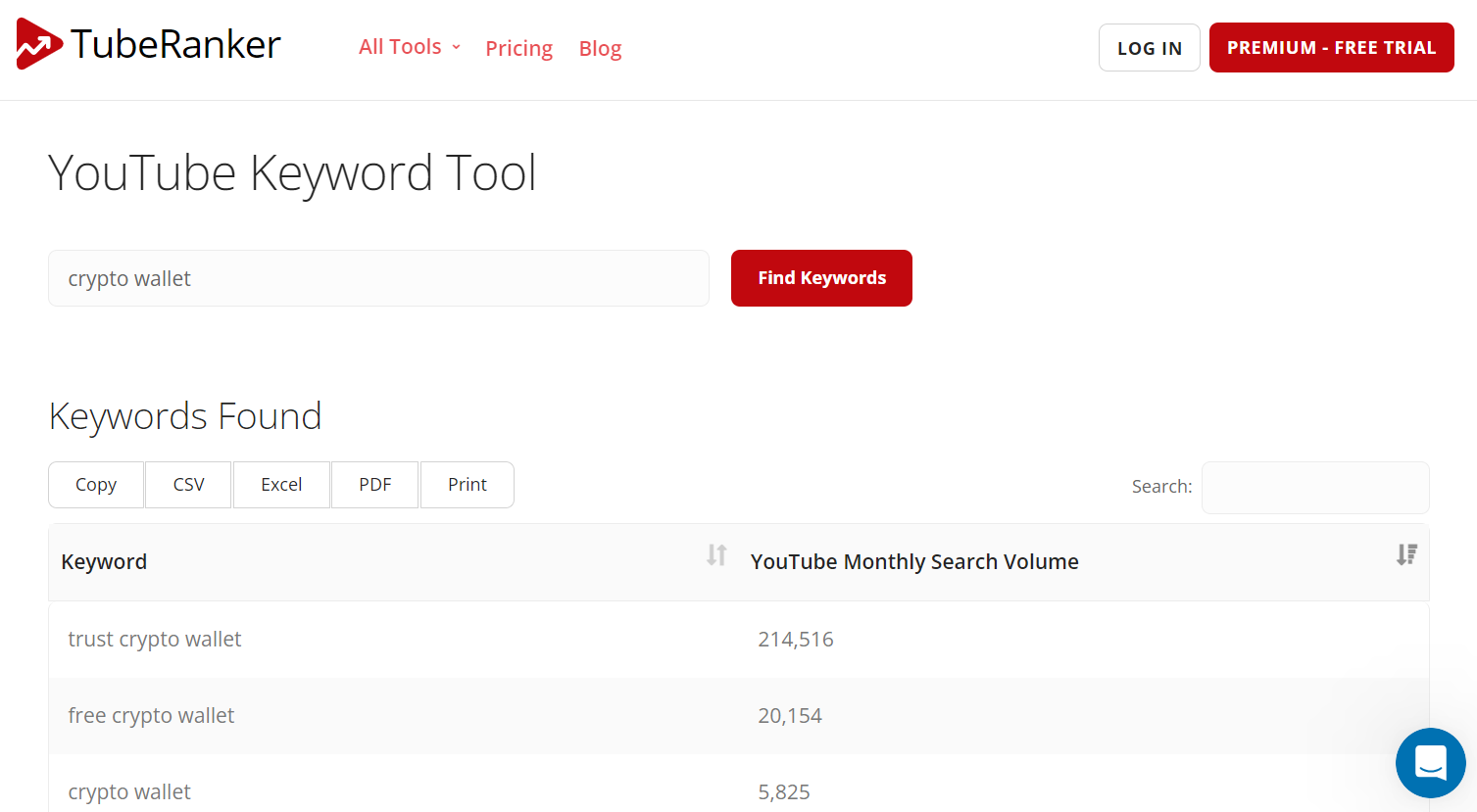 Finally, it all comes down to selecting a niche and sticking to it. Your channel name, logo, and channel branding will also likely depend on the niche that you've chosen.
The next element of starting a YouTube channel is planning out the content that you'll be producing. It's useful to use a YouTube keyword research tool for finding content opportunities and adding these to a content tracking sheet.
Doing this will result in you having a clear plan of what content to produce, and eliminates any guesswork.
Conclusion: Is It Too Late to Start a YouTube Channel in 2023?
No, it's not too late to start a YouTube channel. Even though there may be many competing channels and content out there, there's definitely a place for one more in your niche, especially if you can create content in a unique and differentiated way.
In this post, we highlighted plenty of reasons why you should begin your own channel. Let these facts serve as motivation for you to take the leap.