How to Get Your YouTube Stream Key in 5 Steps
Feb 10, 2023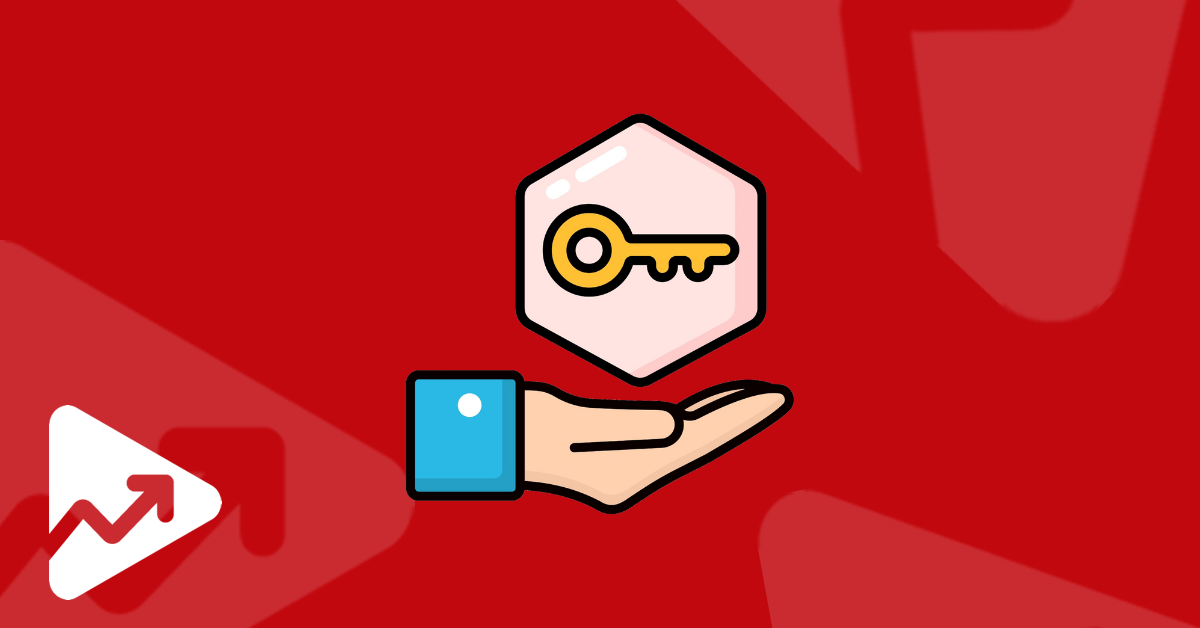 Live streaming is the next big thing when it comes to growing and nurturing your YouTube subscriber count.
YouTube Live gives creators the ability to interact with their audience in real-time via video and chat.
However, if you're using live streaming software or an encoder then you need a YouTube stream key.
In this article you will learn:
Why creators should stream on YouTube
What a YouTube stream key is
How to get your YouTube stream key
Why Creators Should Stream on YouTube
There's no doubt that YouTube is the most popular video platform in the world.
YouTube has evolved from a platform where you could only upload videos to one that allows you to create posts, upload Shorts, and host live streams with your audience.
Creators can use YouTube Live to stream video gameplay, host webinars, give live training and classes, or simply just to build their online brand.
Big brands such as popular news channels use YouTube Live to stream news coverage in real time.
For example, Meet Kevin, a well-known creator in the finance niche, oftentimes uses YouTube Live to cover important economic events in the United States.
Likewise, CNN and CNBC also use YouTube Live to stream some significant news events.
What is a YouTube Stream Key?
A YouTube stream key is your live stream's public address and password. The stream key tells the broadcasting software where to "send" your live stream.
Without a YouTube stream key, you won't be able to give the encoder or streaming software you're using the information it needs to send your feed to YouTube.
All third-party streaming software will require a YouTube stream key.
As a side note, make sure that you don't share your YouTube stream keys with anyone as they will be able to stream to your YouTube channel.
How to Get Your YouTube Stream Key?
Now that you know what a YouTube stream key is, let's share how you can get your YouTube stream key:

Log in to the correct YouTube account and navigate to your YouTube Studio dashboard by visiting studio.youtube.com.
Once logged in, click on Create in the upper right corner of the page. Here, you'll choose one of four options. Choose the Go live option.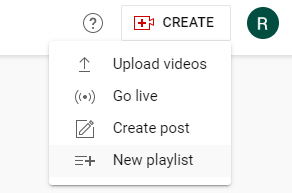 You'll then be redirected to an interface where you can edit your stream settings. This includes the title and description of the stream, thumbnail, audience settings, and more.
Click on the Stream option in the top left corner of the screen, this will open YouTube's Live Control Room.
Under the Stream settings tab, you'll be able to find your YouTube stream key. Click on Copy to copy the key to your device's clipboard, and then paste it into the respective field in the broadcasting software you're using.

Conclusion
These are the steps you need to follow to get your YouTube stream key. Using streaming software or an encoder to go live may sound like a complicated process, but in reality, it is quite straightforward.
It's not compulsory to use streaming software to go live on YouTube.
Instead, YouTubers can use the native features that the platform has in order to create live broadcasts and YouTube live streams.
A YouTube stream key is only needed when you make use of encoding software such as Streamlabs or OBS Studio.