100 Unique YouTube Name Ideas for Gamers
Jun 16, 2023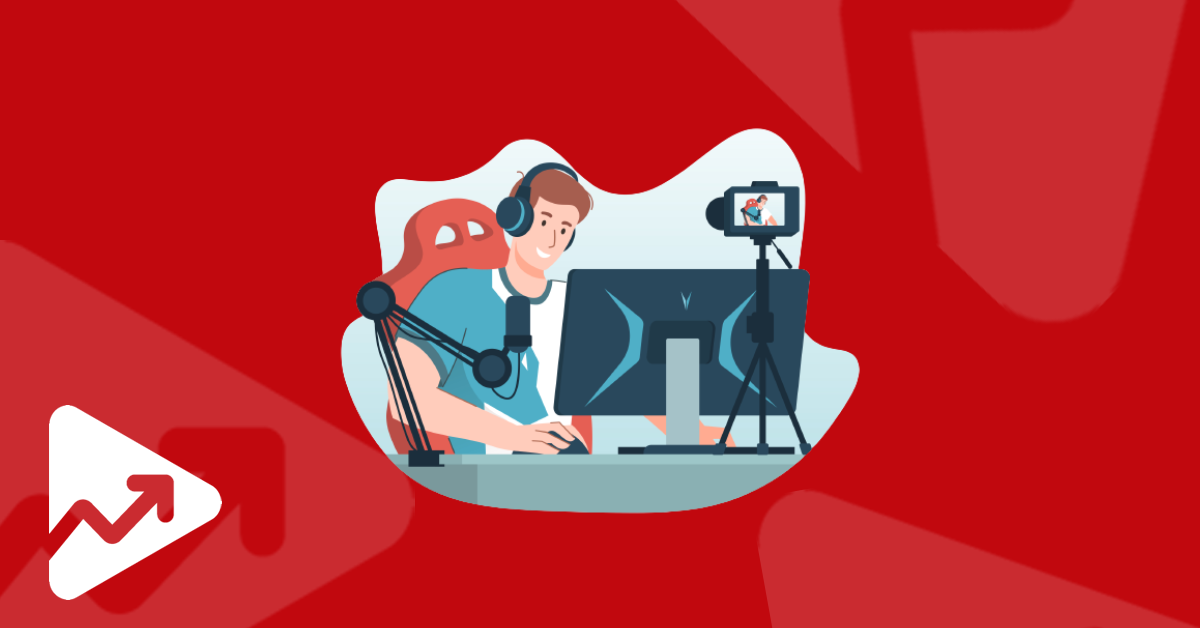 Table of Contents
Importance of a YouTube name for your gaming channel
YouTube gaming name ideas
Elements of a good YouTube gaming name
Descriptive
Easy to remember
Unique
Domain and social media availability
Wrapping up
Gaming channels on YouTube have exploded in recent years. In 2020 alone, there were more than 40 million active gaming channels and 100 billion watch time hours.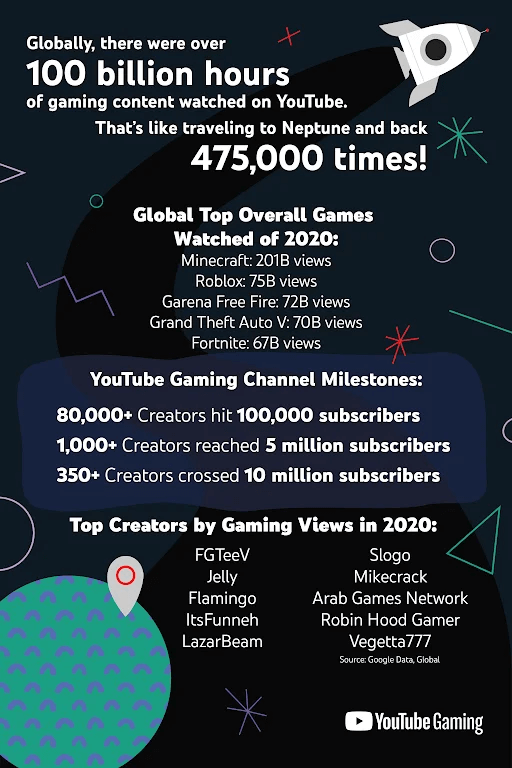 Source: YouTube
I think it's safe to assume that this figure will only grow as the niche gets bigger and more people get interested in watching gameplays of their favorite games.
If you want to take advantage of the hype and start your own gaming YouTube channel, then there's no better time than now. The first step in this endeavor is deciding on a name for your channel.
So, for this blog article, we will share 100 good YouTube gaming name ideas that you can use as a springboard and for inspiration.
Importance of a YouTube Name for Your Gaming Channel
Choosing the right gaming name for your channel is quite important actually.
Since the name of your channel will be one of the first things viewers see when they come across your content, your name should be easy to recognize and remember.
Additionally, your channel name will be visible on your videos, channel page, and YouTube search results, so you want to ensure that the name accurately reflects your YouTube brand.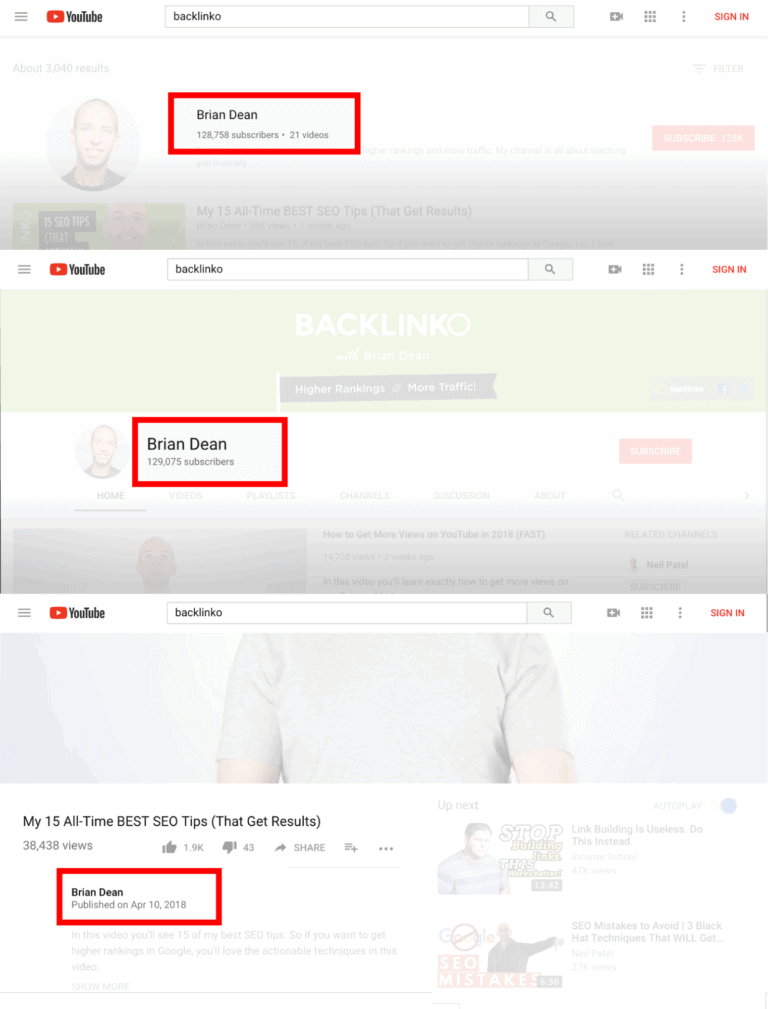 Source: Backlinko
YouTube Gaming Name Ideas
Here's a list of 100 YouTube gaming name ideas that you can use to get started:
Pixel Pursuit
Playtopia
Joy Stick Games
Pixel Ventures
Game Haven
Power Play
Level Up Legend
Pixel Fusion
Quest Verse
Pixel Empire
Den of Legends
Play Demand
Grand Theft Empire
Pixel Quest
Pixel Explorers
Virtual Verse
Pixel Pulse
Arcade Academy
Joy Ride Adventures
Pixel Legends
Pixel Scape
Pixel Vibe
Pixel Hype
Pixel Breakers
Pixel Trailblazers
Pixel Powerhouse
Pixel Blitz
Virtual Voyagers
Pixel Masters
Pixel Hunters
Pixel Realm
Pixel Frenzy
Oasis Sky
Pixel Patrol
Pixel Storm
Pixel Fever
Venture Vortex
Joy Stick Junkies
Pixel Sagas
Pixel Overload
Pixel Raider
Vortex Gaming
Odyssey Explorers
Pixel Perfection
Pixel Rumble
Journey Seekers
Pixel Xplosion
Odyssey Chaser
Paragon
Pixel Warzone
Odyssey Elite
Odyssey Enclave
Vibe Seeker
Pixel Rampage
Odyssey Crafter
Odyssey Invasion
Pixel Questers
Vortex Sphere
Odyssey Hustler
Console Masher
Console Pilot
Odyssey Pioneer
Pixel Blitzer
Nexus Realm
Square Titan
Jump Square
Odyssey Drive
Pixel Platoon
Odyssey Stormer
Vortex Oasis
Odyssey Legend
Odyssey Realm
Vortex Voyager
Odyssey Seeker
Journey Venture
Pixel Mania
Game Reviews Pro
Pixel Viking
Console Tribe
Digital Hunt
Jump Factory
PUBG Mania
PUBG Tribe
PUBG Fails
Roblox Robot
Roblox Mania
Go Fortnite
Fortnite Viking
Jump Street Gaming
Real Game Reviews
Fatal Blow
World of PUBG
Grand Theft Express
Starship Lord
Citizen Royale
Citizen of Space
Mobile Game Viking
Sim Pilot
Raged Gamer
Space Monkey
These YouTube name ideas are great as a springboard for further brainstorming and research.
Of course, these names are only suggestions. Feel free to mix and match the words to form new channel name ideas.
Elements of a Good YouTube Gaming Name
Thinking of a name is easy, but thinking of a good one can be really challenging. Here are some simple criteria that you can follow when evaluating whether a name's a keeper.
Descriptive
A YouTube channel name should be descriptive enough so that someone who stumbles on your channel for the first time will know what type of content you produce.
Now, your name shouldn't literally describe the content that you publish (e.g. Running Workouts), but should instead creatively describe the main theme of your channel.
For instance, the channel Grand Theft Cinema produces content on a specific type of game, can you guess what it is?
The channel name is descriptive enough so that users will immediately know that the videos are about the Grand Theft Auto game.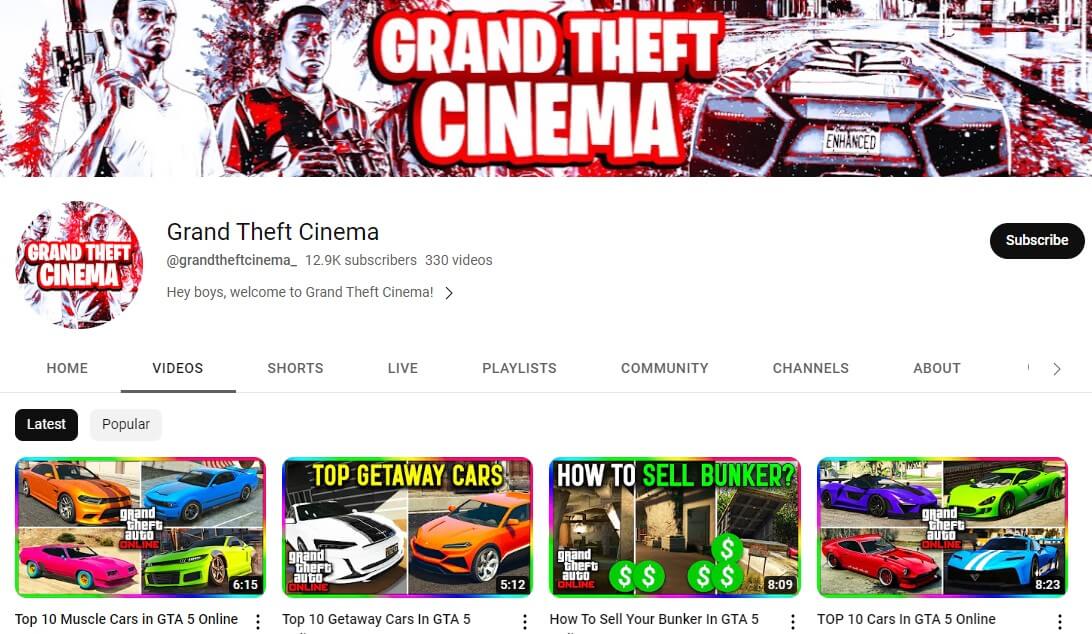 Easy to Remember
One of the most important elements of a good YouTube gaming channel name is that it must be easy to remember.
Your audience members are likely inundated with new video recommendations from the YouTube algorithm.
So, one of the things that you can do to stand out from the crowd is by having a channel name that is very easy to remember.
Ideally, the name should consist of two to four words that are written separately. For example, Lego Star Wars Lord is a much better name than LegoStarWarsLord.
Additionally, a good YouTube channel name is easy to pronounce and spell. This is important if you want new viewers to be able to find you via YouTube Search.
Unique to Your Channel Only
Another key characteristic of a good YouTube channel name is that it's unique to your channel only.
Yes, YouTube won't allow you to create a channel name that is the exact same as one that already exists.
However, your name should stand out from other channels.
For example, Real Civil Engineer is a YouTube gaming channel where the creator publishes content about an engineer that plays various "engineering-themed" games such as Kerbal Space Program, Cities Skylines, and other simulator games.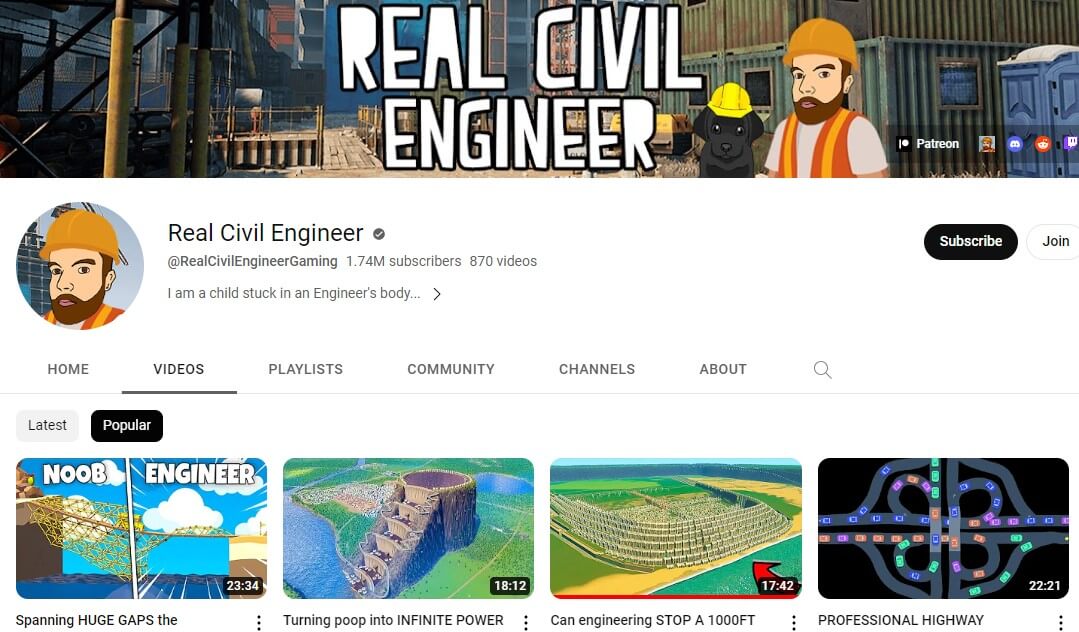 Now, imagine you create a channel with the name Real Civil Engineer Plays, this name could very easily be confused with Real Civil Engineer.
To avoid this dilemma, you should do a quick search on YouTube for your intended channel name to see if something similar already exists.
Domain & Social Media Availability
One of your goals as a new or aspiring YouTuber is to build a brand or a business from your channel.
Having a channel name and a domain name that are the same will definitely help with that. As a result, you should check if the channel name that you have in mind has a matching domain that is available.
This doesn't have to be an exact match domain since many .com domains are already taken. If that is the case, you can think of a domain name that is the same as your channel name, but with subtle differences.
For instance, the domain for the popular gaming channel, Jelly, is jellystore.com.

I'm almost certain the "jelly.com" domain name was already taken when the creator wanted to create a website for his YouTube brand.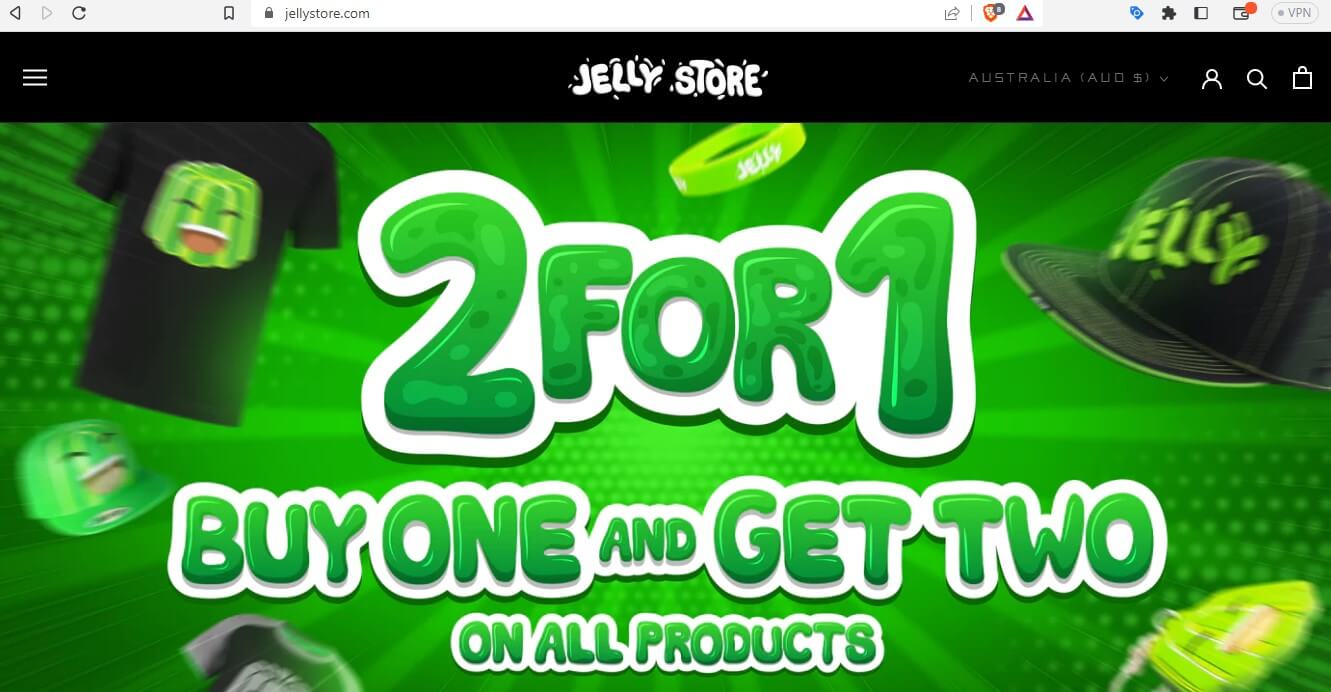 Furthermore, you should also check if your channel name is available on social media platforms such as Facebook, Twitter, TikTok, etc.
This is especially helpful if you want a cohesive brand image and another channel where you can share your content.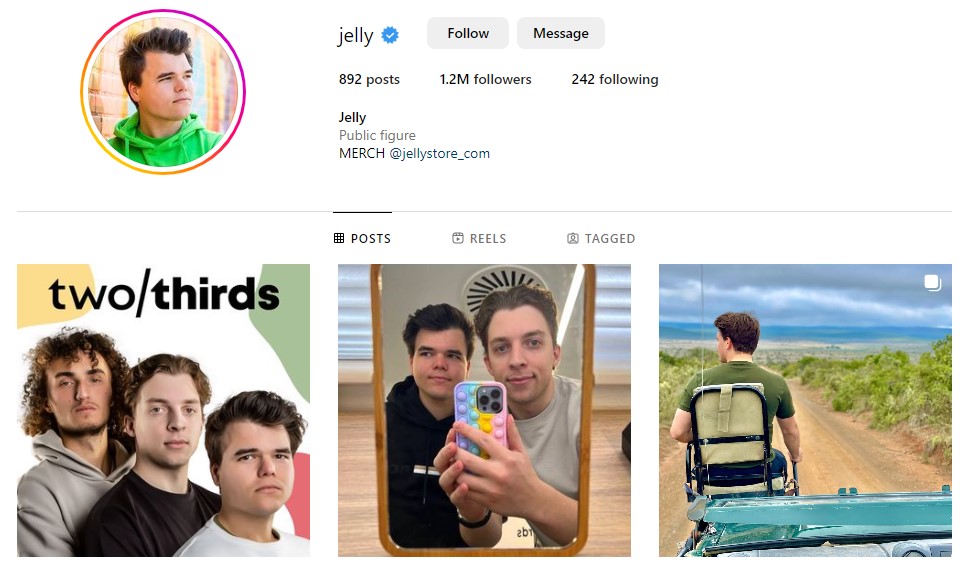 Another thing you want to check is what results Google serves when you search for your intended channel name.
You don't want to choose a channel name that's similar to another entity on the web.
Wrapping Up
Starting a YouTube channel is both exciting and scary at the same time. Selecting a name for your gaming channel is one of the first things you're going to do as you start your journey.
You can use the name ideas that we've suggested in this article as a starting point for creating a good YouTube name for your gaming channel.
Also, remember to check that the names you think of have all the elements of a good YouTube channel name.