YouTube Equipment for Beginners: Ultimate Guide for 2022
Jun 2, 2021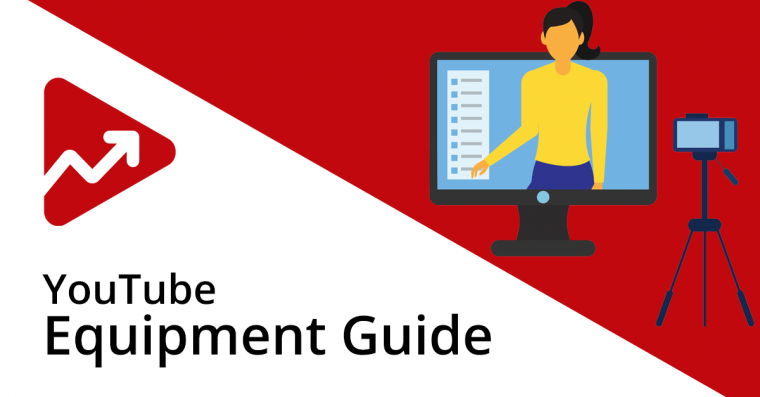 There's a reason starting a YouTube channel is one of the most popular ways to make money online. A 2020 report revealed that the most successful YouTuber had earned 29.5 million dollars from his channel. This high earner is Ryan Kaji, now ten years old.
Outstanding success on YouTube is possible, and clearly doesn't require advanced training or certifications. It does, however, require some basic tools to get started and produce high-quality content for your followers.
We will break down the basic YouTube setup for beginners and explain everything you need to get started.
What Do I Need?
It is possible to start with a small setup when you first begin making YouTube content and then add items to your kit as your channel grows.
Currently, there are over 31 million YouTube channels. More are being added every day. If your videos are grainy, shaky, or hard to hear, they will likely be buried under all the other content on YouTube.
To produce quality videos that stand out from the beginning of your channel, you will need some beginner YouTube equipment.
Camera/Camcorder
Microphone
Lighting
Video Editing Software
Tripod
We'll cover some of the best options in each category for beginner YouTubers.
Smartphones
First, a word on using your smartphone exclusively as your beginner YouTube equipment. It can be done, but it is best to have a quality phone that is designed to capture 4K image and video.
iPhone filming is a common part of many established YouTubers' setup, even if they use DSLRs for stationary filming, like Chhavi Agarwal of Mrs. Daaku Studio:
"While I have a Sony Alpha 6600 as well, there are so many times I just use iPhone 12 because the setup required is so much lesser. It is quick for me and the quality is the same as my camera. Everything is in 4k."
An iPhone 11 or 12 will be your best choice if you're planning to use it for filming your YouTube channel. It is a good idea to pair it with a microphone to boost the sound quality, so make sure the microphone you choose is compatible with Bluetooth or your smartphone has a microphone jack.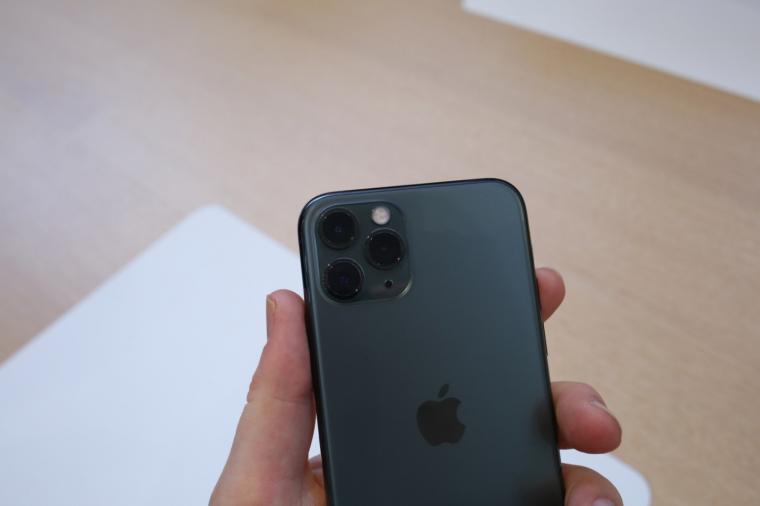 Smartphone Editing Tools
If you're planning on using a high-quality smartphone for YouTube, you might opt to use a video editing software directly from your phone. We'll cover desktop-based video editing tools below. Adobe is famous for its expansive suite of creative tools and offers an iPhone app called Adobe Premier Rush that lets you easily edit video from a phone or tablet.
While subscription costs can be confusing with Adobe, Premier Rush comes included with a Creative Cloud software and is available at a discounted rate for students and educators, so there are ways to get it as an affordable part of your beginner YouTube video editing software.
Kinemaster is another good choice with inexpensive monthly and annual subscription options. Even it's basic model has surprisingly advanced features, like an intuitive action bar.
Camera
Aside from smartphone filming, you have six basic camera options in your equipment for starting a YouTube Channel:
DSLR
Mirrorless Camera
Compact Camera
Camcorder
Action Camera
Drones
Of course, some experienced YouTubers edit together clips filmed on different kinds of cameras, but for a beginner YouTube setup its best to choose one to start with. Some of the key features to look for in the best YouTube camera are:
Quality auto-focus
Good image stabilization
Light-level adjustments
Decent battery life
1080p or 4K shooting capability
Regardless of which type of camera you choose, it should have these features to make high-quality filming intuitive.
DSLR
Granted, a DSLR camera for YouTube can take a while to master, but the resultant quality is well worth the investment.
Canon offers several DSLRs that are good picks for your YouTube equipment. We recommend the Canon EOS Rebel T6 as the best DSLR camera for beginner YouTubers.
The Rebel T6 offers enough AI features that it is possible for a beginner to master, while still offering 1080p quality and the customization that pro videographers love about the DSLR.
Different lighting priority settings make it easy for the subject you're filming to stand out against a background while the built-in microphone does a pretty good job picking up voice recording.
Mirrorless
As with DSLR's and compact cameras, the best mirrorless camera for beginner YouTubers will be designed specifically for shooting high-quality video.
Our pick is the Sony A6400 for both ease of use and quality video and audio production. The microphone jack is a nice touch that is not included with most other mirrorless models and makes a basic YouTube setup for beginners much easier to achieve.
Amira Irfan uses this camera for her seven-figure blog and YouTube channel covering business and legal topics. Irfan shares:
"If you plan on travelling, this camera is compact and light…the autofocus is very fast and includes real-time tracking so you can keep an object moving fast in focus."
Overall, the Sony mirrorless is a workhorse that can serve as your primary YouTube camera, especially if you want to keep your overall setup lean and portable.
Compact Camera
The Sony ZV-1 Camera is specifically designed for content creators and has a nice face priority feature that helps people stand out against the background. The image sensor is much better than on a smartphone. The battery life is decent, though we recommend keeping a charger handy.
Camcorder
The quality of camcorders varies widely, and if you're going this route we recommend a quality camcorder that can shoot in 4K, like the Sony FDRAX33 Handycam.
Many vloggers prefer it for live streaming because it is lightweight and has superior image stabilization.
Action Camera
The GoPro brand is practically synonymous with action cameras, and there's a reason why. Waterproof and ultra-durable, GoPros have captured amazing shots all over the globe. Paul Strobel at eRideHero shared that his GoPro Hero 8 offers the best value for the cost, while offering:
"Awesome cinematic footage and smooth motion blur."
If you plan on your YouTube channel being mainly active, outdoor content, then an action camera might be a good choice as your primary filming method.
Drones
Depending upon your niche, a drone might be a useful filming tool for adventurous settings, like the hiking and mountain biking videos filmed by Chris Emery of Outdoor SoCal:
"We use a Mavic Air 2 for our aerial footage. These are amazing drones and have really upped our game for panoramic outdoor shots."
Adding a drone to your YouTube equipment can take your content up a notch over your competitors in similar active niches.
Computer
A laptop or desktop that can handle video and audio editing is a must in the YouTube equipment for beginners checklist.
You will need a large screen and enough RAM to handle your video editing software. You might also need an external hard drive for storing extra video files, as these tend to be bulky.
The MacBook Pro and Air have stellar reputations in the design world for their quality image and audio abilities. The Google PixelBook is a strong competitor; it has a sophisticated graphics card that lets it handle video editing with ease.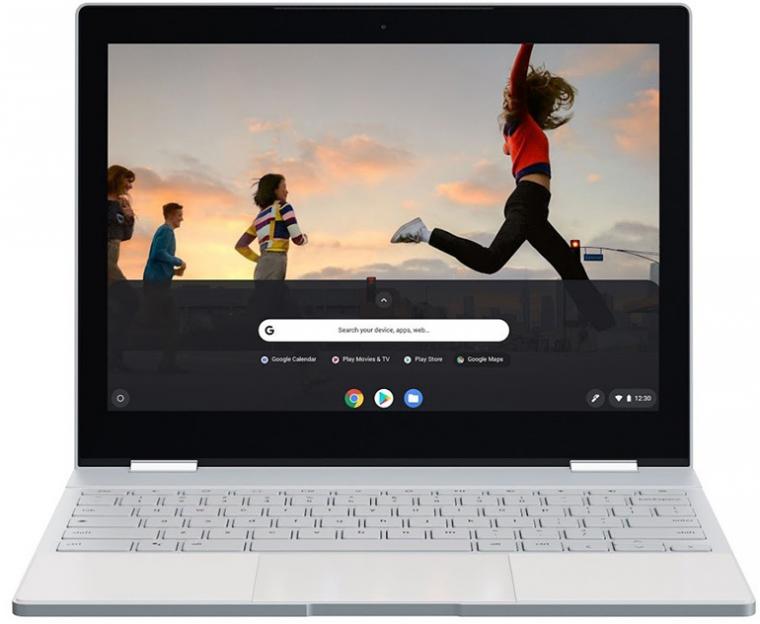 Computer Video Editing Tools
Editing is just as important as filming, so a good editing software is a key component of your YouTube equipment.
Audacity is a popular audio editing tool, largely because it is free to download.
DaVinci Resolve has a pricey, pro-level package but also offers a free version that has a surprising number of features.
Adobe Premier Pro and Lightworks are higher end video editing software.
With YouTube, though, less is often more. It's better to keep the frills to a minimum, so MovieMaker might be all you need.
Choose a video editor that feels intuitive to you and doesn't have excessive features you don't plan to use.
Tripod
Bryan Streigler of Streigler Photography notes:
"Nothing is more distracting than a shaking video. I know that makes me turn it off quicker than almost anything else."
For beginner YouTube equipment, Bryan recommends something like the Joby Gorillapod. With an adjustable mount that can hold either your smartphone or a specialized camera, the Gorillapod has flexible legs that can wrap around a pole or stand for shooting on the go. Joby offers several different Joby packages, which is great for beginners begin you can go for the least expensive model (only around $30!) or opt for a more advanced model designed to hold your DSLR.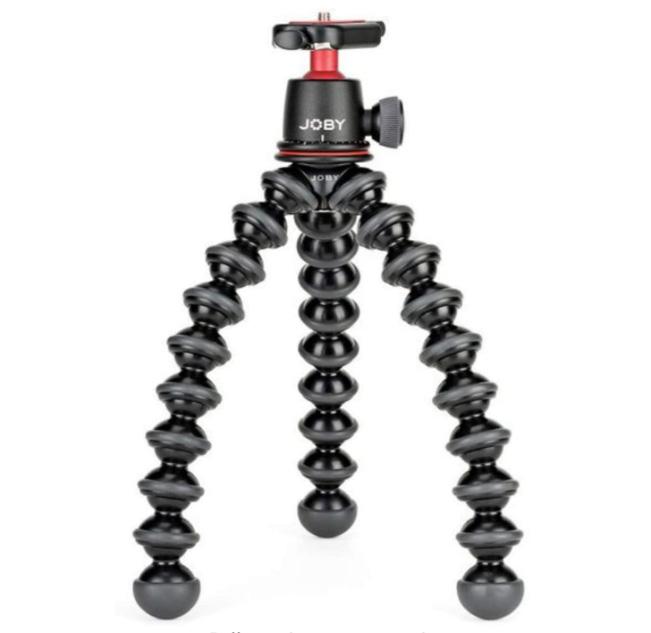 Some prefer a gimbal stabilizer instead, which is a support that can pivot. This allows greater range of motion for the mounted smartphone or camera.
The DJI Osmo Mobile 3 is a highly-ranked gimbal for smartphones, while the Roxant Video Camera Stabilizer Pro can handle most cameras, including DSLRs and GoPros. Even better, it's relatively lightweight. Gimbal stabilizers are useful if you will be shooting in very active contexts or outdoors.
Microphone
Chris Allen of Oodle Life, a dog-lovers blog, noted that adding an inexpensive lavalier microphone was the key to taking his YouTube channel up a notch:
"Quality sound is *so* important to help create and keep an audience engaged and hopefully subscribed."
Try this one from Purple Panda and make sure your camera has a jack for an external mic!
Lights
While many a newbie YouTuber has started off with sunlight as their only advantage, relying upon natural light leaves you at the mercy of Mother Nature.
Even a simple lighting setup is better than nothing when you're filming indoors. The Neewer Video Conference Light Kit is a favorite for YouTube recording equipment because it is so easy to use, has everything you need to set up, and comes at a reasonable price point.
Simple buttons control brightness levels and easily replaced color filters help cut down on post-production editing time by balancing the color levels during filming.
Analytics & Optimization
Simply posting your content to YouTube and waiting for viewers to find it is not enough. Optimizing your new YouTube channel can dramatically increase the number of views and your videos' SERP prominence.
TagsYouTube has some useful free tools that will walk you through tags, optimized descriptors, and titles or hashtags.
Running a quick channel audit can help you determine whether your efforts are working and how to leverage search terms and hidden tags.
Other Things to Think About When Starting your Channel
Once you have your equipment and analytic tools assembled, there are a few other things to think about.
Naming and Branding
This is often the hardest part of starting a YouTube channel. Branding determines the tone and audience of your channel, and your name is the most important part of your branding. YouTube channel names should be:
Short
Memorable
Relevant to your Audience
Easy to Spell
Branding includes everything from wardrobe to hashtags, such as:
Wardrobe
Music
Special effects
Video spotlights
Color scheme
Vocal tone
Humor
YouTube offers a useful tutorial on how to customize your channel's branding.
Competitor Research
Entire books are written about competitor research, but here are a few things for beginner YouTubers to keep in mind:
Analyze your competitors to identify your audience
Track which videos are successful or flop
Identify gaps in your competitors' offerings
Analyzing your competition will help you determine where you can add value to the existing content.
Captioning
Providing captions for your YouTube videos makes it easier for Google to index your content and could boost your views as much as 14% within the first two weeks. Captions are a simple addition, but they make a difference.
Content Planning and Scheduling
Finally, keep your new viewers engaged by regularly posting content. It's better to create a schedule that you can stick to rather than posting erratically.
Many beginner YouTubers post daily in the beginning when they are enthusiastic, and then taper off to a couple of times a month.
Posting once a week shows the best return for your time for the vast majority of YouTubers. In some niches, it may be more, while production-heavy channels tend to upload less. It's best to upload your videos around the same time, each time. 4pm on Fridays or midnight on Tuesdays and Thursdays for example.