YouTube Browse Features: What are They & How to Get More Views?
Jun 7, 2022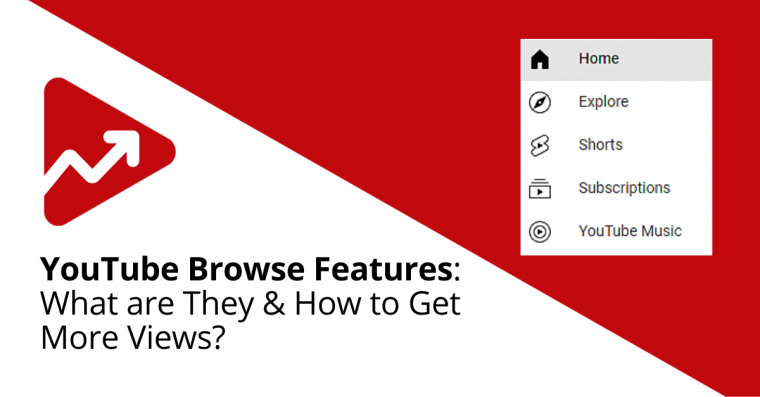 Table of Contents
What are YouTube browse features
5 YouTube browse features and how to get views from each
YouTube Home
Watch Later
Subscriptions
Personalized Playlists
Explore
How to view YouTube Browse Features traffic
Conclusion
There are several different sources from where your Youtube video can receive views.

One of the primary traffic sources is the YouTube browse feature.

You can trigger the YouTube algorithm in order to get more video views using this significant traffic source.

In this guide, you will learn more about YouTube browse features and how you can position your videos to get more views from each.

Let's start!
What are YouTube Browse Features?
Browse features mean traffic derived from the home page, subscription feed, watch later, trending, and explore sections of YouTube.

Whenever a viewer reaches your videos and views them from the above sources, YouTube analytics counts it as traffic generated from browse features.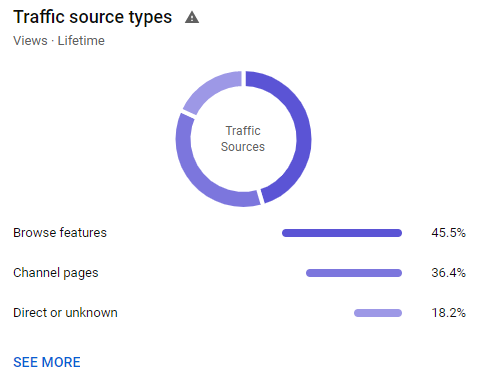 When viewers visit their home screen, YouTube recommends videos from their subscription, history, videos watched by similar viewers, and new videos.

YouTube presents videos to its users based on the types of videos they watched before and their channels.

YouTube also considers the duration of the videos, like whether the person is watching long videos or short videos.

Another factor that plays an important role when recommending videos on a home page is the performance of a video. For example, how a video performs on average relative to other videos that YouTube is showing to similar viewers.

Thus, browse features help deliver the most personalized recommendations to each viewer.
5 YouTube Browse Features and How to Get Views From Each
Here are the seven different YouTube browse features that help get views on your videos:
YouTube Home Feed
The first page you see once you log into YouTube is the YouTube home.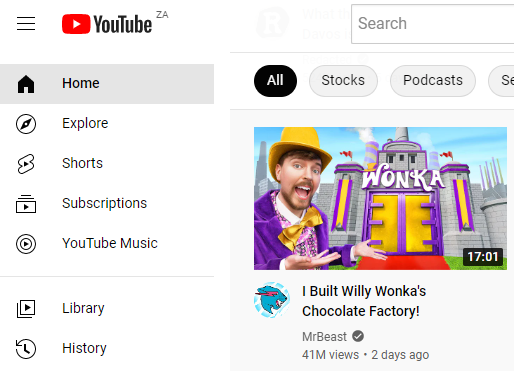 The YouTube algorithm presents a wide range of videos on the home page based on your liking and watching history.

Here are the different factors that the YouTube algorithm considers before recommending any video on the home page:
Past view history
Past search history
Channels that you watch frequently
Type of videos that you watch regularly
Types of videos watched by viewers with similar interests as you
The Google ads you clicked on a website or YouTube
How to Get Views from YouTube Home Feeds
The homepage is one of the primary sources of traffic for your videos.

YouTube not only presents the videos that viewers want to see on their homepage, but it also acts as a notification system for your new videos.

Therefore, you must encourage viewers to watch your videos.

Here are the ways to entice your viewers to watch more of your videos:
Create more than one video around a particular topic
Use end screens in the last 20 seconds of your videos
Provide links to your other related videos in the description box
Pin comments
Create video series and add them to a playlist. It helps viewers to see those series of videos consecutively.
Try to create content on evergreen topics that will help you build up channel authority faster.
Watch Later
Once the viewers see your video thumbnail, they have the option to add that video to the watch later playlist.

There is a little clock icon on the top right corner of the thumbnail. The viewer can add the video to the standard "Watch later" playlist by clicking that option.


Image source: Ranking Academy
The viewers can use this feature only when they are logged in.

How to Get Views from Watch Later
Here are the two best ways to entice viewers to go to their watch later playlist and watch your video:
Create attractive thumbnails to encourage viewers to go back and watch your videos.
Provide quality content that receives the highest engagement and views, as this will encourage viewers to watch your videos later.
Subscriptions
The subscription tab presents the videos from the channels you have subscribed to. It shows the most recent uploads by the subscribed channels.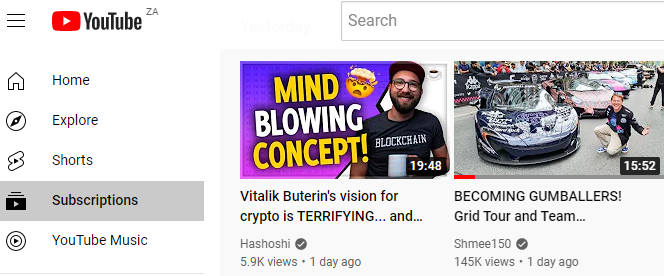 Viewers subscribe to a channel when they like the type of videos created by the channel owner and want to see more of their videos.
How to Get Views by Retaining Subscribers
Here are some of the tips to get video views by leveraging YouTube subscriptions:
Create content and publish videos regularly.
Encourage your audience to watch more videos on your channel by redirecting to related videos through end screens and cards.
Research videos that are attracting your subscribers and create content around those topics.
Publish your videos when most of your viewers are likely to watch your videos.
Personalized Playlists
YouTube sometimes creates an automatically generated playlist when a viewer regularly watches videos made by a particular YouTuber or sees videos around the same topic.

This mix playlist is created based on the interests YouTube thinks you have while considering your viewing, engagement, and search history.
How to Get Views from Personalized Playlists
Here are some tips to get views from personalized playlists:
Create videos around the topics that your target audience watches the most.
Encourage viewers to watch more than one of your videos so that your videos are added to the mix playlist by YouTube.
Explore

Explore is one of the sections on YouTube where you find videos in which views, CTR, average view duration, and average percentage viewed are high. There are different options under the explore section, such as:
Trending
Music
Films
Live
Gaming
News
Sport
Learning
Fashion & beauty
How to Get Views from Explore Section
To get a place in the explore section, you need to increase views on your videos. Below are some tricks to get more video views:
Maintain consistency in publishing videos. Make a schedule and publish videos regularly at that time.
Create high-quality content for your audience to improve the engagement rate.
Work on creating attractive thumbnails and titles.
How To View YouTube Browse Features Traffic
As you now know and understand various browse features, it's time to learn where to view browse features traffic.

You can view all the browse features and traffic-related data in your YouTube channel analytics. Navigating to the correct location in your channel analytics is quick and easy.

Here are the steps to see your YouTube browse features traffic:
Step 1: Open your YouTube account on any browser.
Step 2: Click on your channel icon on the top right corner of your screen.
Step 3: A menu will pop up. Select YouTube Studio.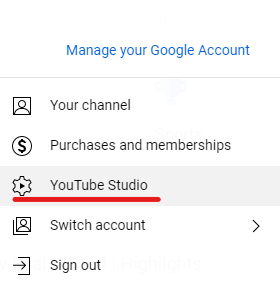 Step 4: After selecting YouTube Studio, you will see your YouTube Studio dashboard.
Step 5: You will see a menu bar on the left, select Analytics.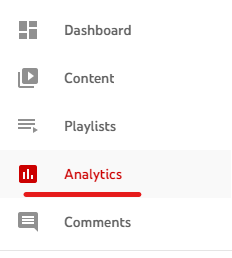 After choosing the Analytics option, you will see the analytics panel. There are four options within the analytics panel. These are Reach, Overview, Audience, and Engagement metrics.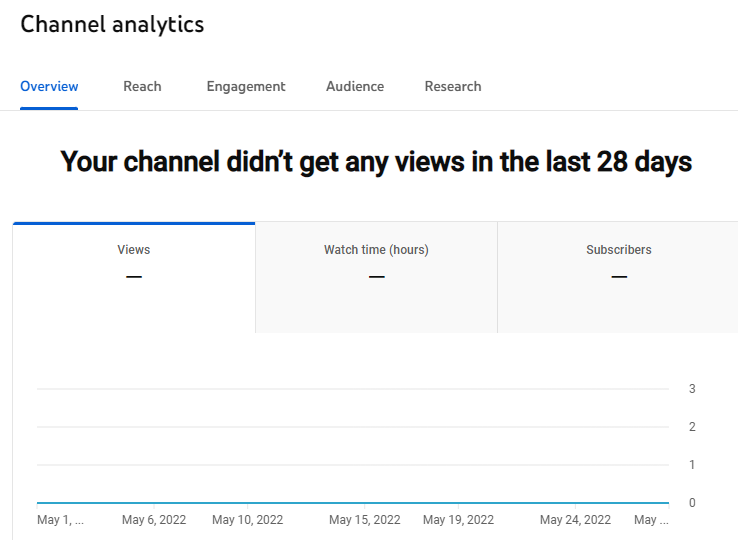 Step 6: Click on the Reach menu and find the traffic source types section. You can find it above the external traffic sources panel.
Step 7: Once you have selected the Reach tab, click on See More. After that, you will get a detailed look into the metrics for each source, including device type, viewing habits, average viewer, average minutes, watch hours and the number of video views during a select period.
Conclusion
Every YouTuber dreams of getting solid views to each video, and YouTube browse features are the secret recipe to gaining channel awareness and subscriptions to land more advertising deals.

Start using the power of YouTube browse features to gain more video views and get more subscribers to your YouTube channel.