How to Turn On Comments on YouTube [for PC and Mobile Devices]
Dec 2, 2022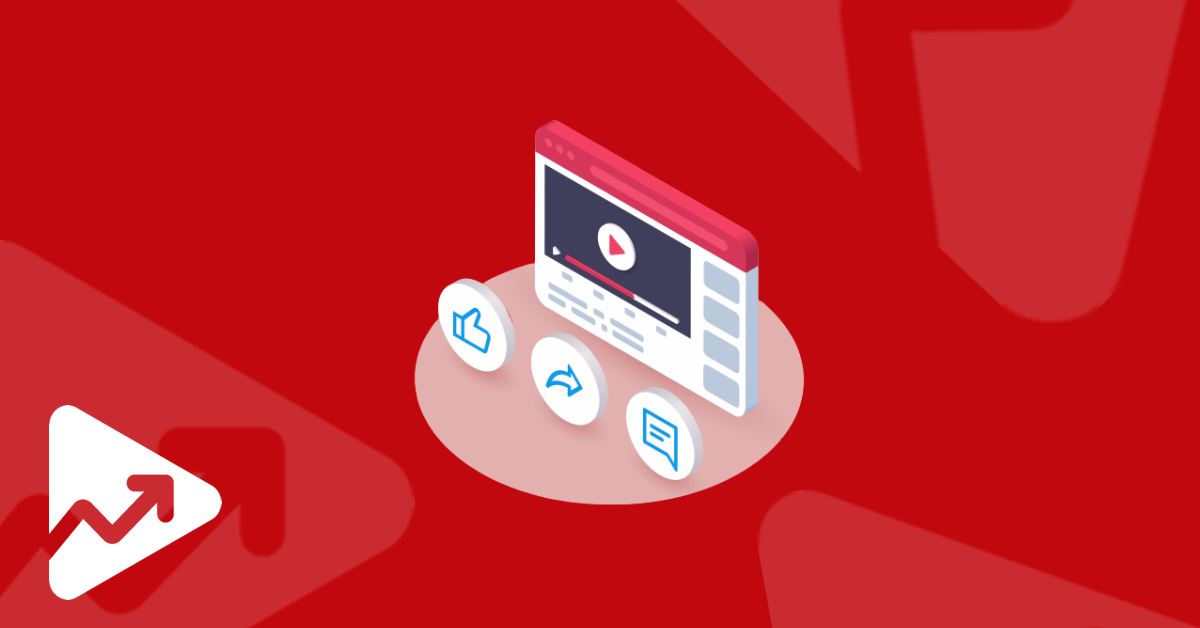 Table of Contents
Why turn on comments on YouTube?
How to turn on comments on YouTube via mobile
How to turn on comments on YouTube via PC
How to turn off comments on YouTube
Conclusion
Comments have an essential role in the YouTube ecosystem - they give creators the ability to interact with viewers. And on the flip side, give viewers the opportunity to give their opinions and feedback.
YouTube without the comments wouldn't be the same, and for this reason, you need to ensure that you turn on comments on YouTube. In this article, you will learn how to turn on comments on YouTube by following a few simple steps.
We will explain the steps you need to follow to enable comments via mobile as well as desktop devices.
Why Turn on Comments on YouTube?
There are a number of reasons why creators should turn on comments on YouTube, these include:
Comments give creators the opportunity to get real viewers' feedback on the content they've published.
Usually, a viewer will ask a question about the content you published. The comments section is the place where you can directly answer these questions.
Comments can be used to interact with your audience and to get to know your audience better, and what they like and don't like. By interacting with your audience, you can start to build a community of loyal followers.
Comments can be used to find new video ideas by reading through the comments that people have posted.

Because of the importance of comments and the world of opportunities they create for YouTubers, it is essential that you know how to enable comments on YouTube.
We will first take a look at how to make sure this feature is enabled via mobile devices.
How to Turn on Comments on YouTube Via Mobile
Turning on comments via mobile devices is an easy and straightforward process. Simply follow these steps:
Open the YouTube app on your phone and navigate to the YouTube Studio section of your channel.
Then click on the Content tab at the bottom of the screen. Here you'll be able to view all of the videos that you've published along with information such as how many likes, views, and comments each video has generated.
Click on the three dots next to the video that you want to enable comments.
Then click on Edit video.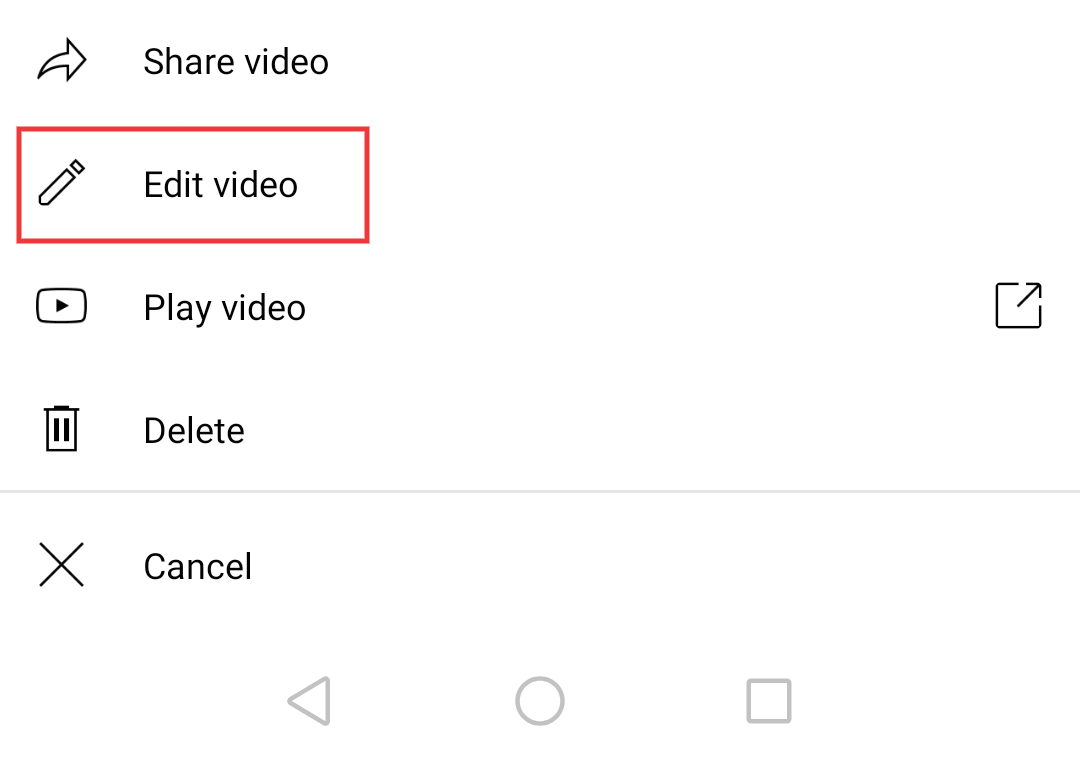 Next, click on the More options setting and then select the Comments option.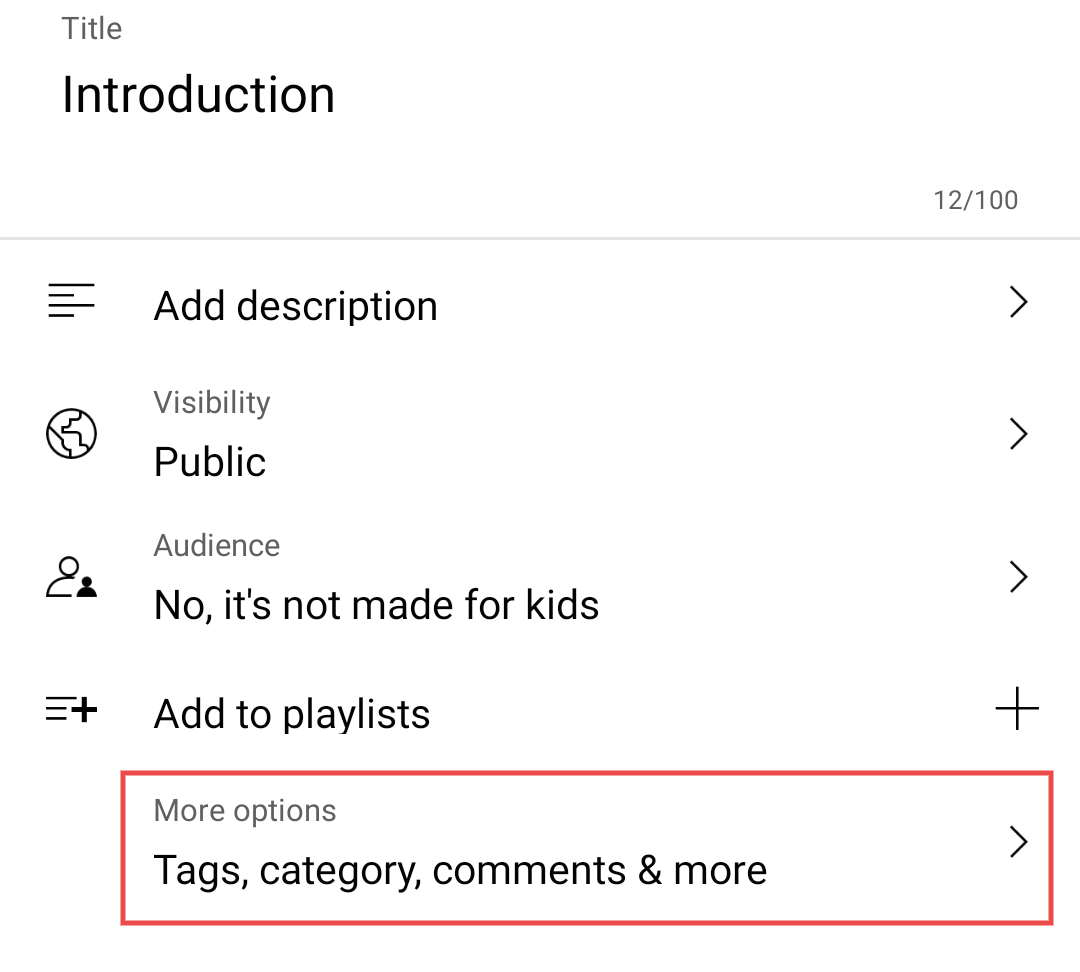 Here you'll be able to choose specific comment settings for the video. Choose Allow all comments if you want to turn on comments for the video.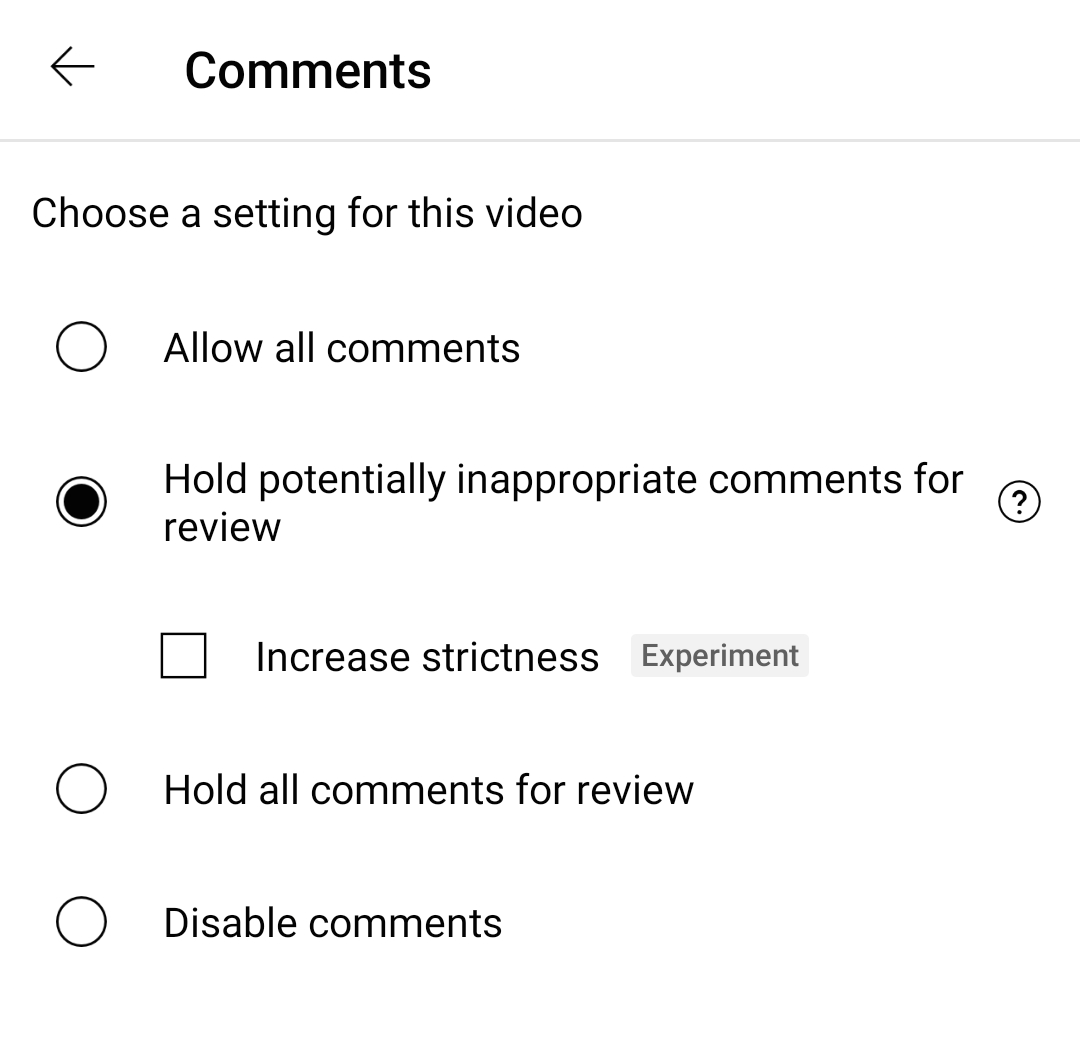 How to Turn on Comments on YouTube via PC
When using your PC, you can turn on comments for all your videos at once or you can enable comments on individual videos.
Follow these steps if you want to turn on comments on YouTube via your PC for all videos:
Log in to your YouTube account and navigate to the YouTube Studio settings for your channel.
Then click on Settings on the left side of the page.
Next, click on Community, and then on the Defaults tab.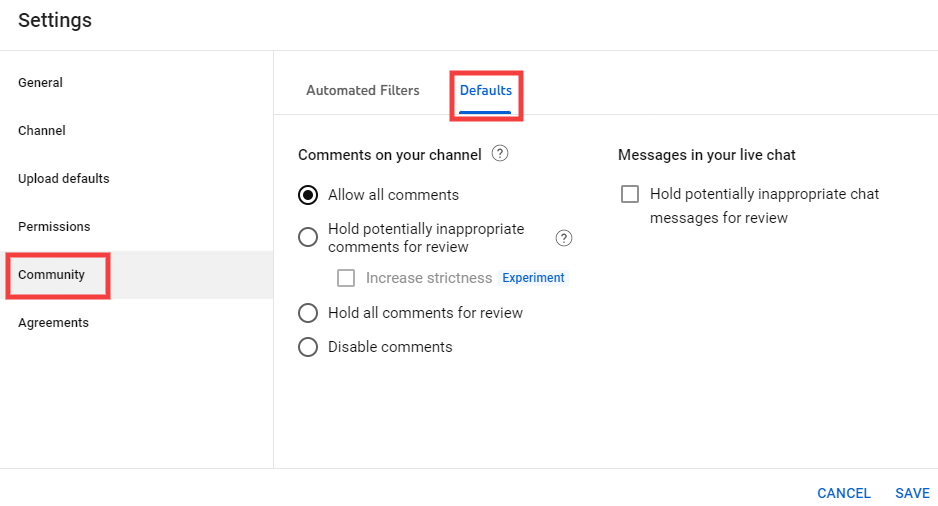 Choose the Allow all comments settings under the Comments on your channel section to enable comments.
How to Turn Off Comments on YouTube
Although YouTube comments can help creators, there are occasions when you might want to completely disable or turn off comments on YouTube.
This can be done by changing the comments settings on an individual basis or for all the videos on your channel.
To turn off comments simply follow the steps that we've outlined above for both mobile devices and PCs. However, instead of selecting Allow all comments, you should select Disable comments.
You can also select Hold all comments for review if you want to manually vet comments in order to filter out spam comments.
Note: if you've set your channel or videos to Made for kids, then you have no option to turn on comments, they'll automatically be disabled by the YouTube system.
Conclusion
Now you know how to turn on comments on YouTube on both mobile devices and PC.
It depends on each creator whether they want to give viewers the ability to add comments and feedback on YouTube. However, there's no denying the fact that enabling comments gives creators another way to grow and interact with a community of subscribers.
Even if you feel that you don't want to open the door for spammers to add their links and comments to your videos, you can simply manually vet each comment in order to maintain a spam-free comment section.