How to Turn Off Video Age Restrictions on YouTube [2022]
Apr 13, 2022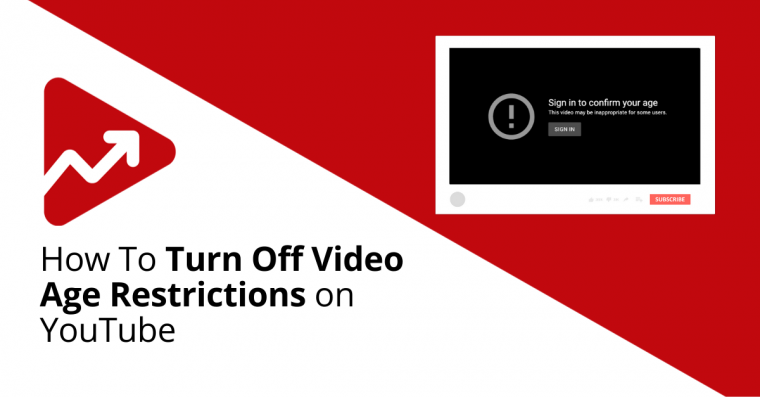 Table of Contents
Purpose of age restrictions on YouTube
Steps to turn off age restriction on YouTube
How to turn off age restrictions on YouTube as a viewer
Reasons why videos get age restricted
Nudity
Violence
Vulgar language
Child safety
Conclusion
Have you ever created and published a YouTube video that has gotten flagged as inappropriate for younger viewers, and thus the video got age-restricted?
If you feel that this was unfair from YouTube's side and you'd like to remove the age restriction, then you've come to the right place.
In this article, you will learn why videos get age-restricted and how to turn off the age restriction on YouTube.
But first, let's take a look at why YouTube sometimes restricts some videos for younger audiences and viewers.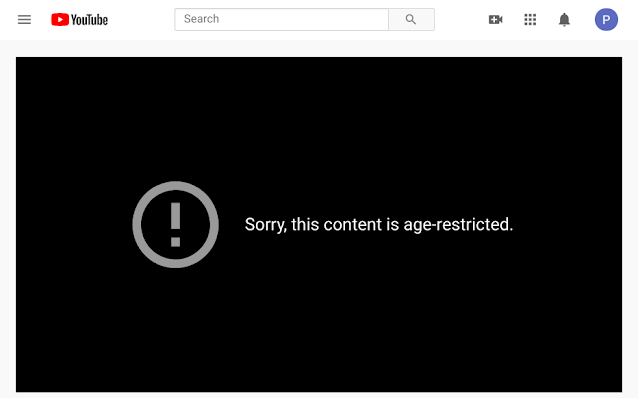 Purpose of Age Restrictions on YouTube
In short, the purpose of age restrictions on YouTube is to protect viewers under the age of 18 from viewing content that may be harmful to them.
This restriction will limit users under the age of 18 from viewing content that YouTube deems to be inappropriate.
This restriction prevents users under the age of 18 to create their own YouTube accounts. Instead, an adult must create the account on behalf of the under-aged user.
The age restriction policy applies to all YouTube elements such as:
Thumbnails
Descriptions
Video content
Live streams
Any other YouTube products or features
The YouTube age restriction is also "active" when a user tries to view content without signing into a YouTube account or while using Incognito mode.

Steps to Turn Off Age Restriction on YouTube
If you feel that one or more of your YouTube videos got restricted for an unfair or invalid reason, then follow these steps to remove the restriction.
The only way to remove the restriction is to submit an appeal. This is done on an individual video basis and cannot be submitted for an entire channel or account if more than one video has been age-restricted.
Step 1: Sign in to your YouTube account and navigate to the YouTube Studio section.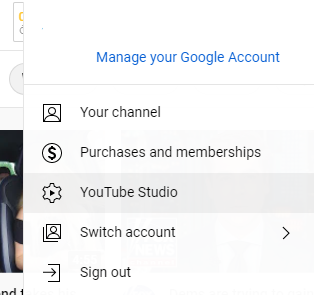 Step 2: Click on Content in the tab on the left of the interface. Here you'll be able to get a summary of all your YouTube videos such as total views, comments, and if any restrictions have been imposed on your content.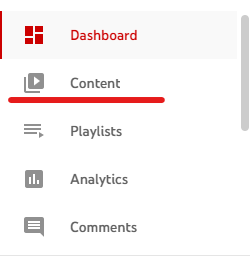 Step 3: Under the Restrictions tab, hover over the restriction to learn more and to submit a review or an appeal by clicking on the Appeals link.

After you've submitted an appeal on the age restriction, the YouTube team will review your appeal and take further action if necessary. Note that you can only submit an age restriction appeal once per video.
YouTube Age-Restrictions and Monetization
If your video content gets age-restricted by YouTube's algorithms or members of the YouTube community then your video will not be eligible for monetization or eligible for partial monetization only. This is because some advertisers prefer to advertise on family-friendly content only.
It's advisable to ensure that you check Google's Advertiser-friendly content guidelines before you publish a video in order to prevent your content from getting age-restricted or ineligible for monetization.
How to Turn Off Age Restriction on YouTube as a Viewer
As a content viewer, there are 2 ways to turn off age restrictions on YouTube:
Disable safety mode
Add your date of birth
To disable safety mode, follow these steps:
Step 1: Click on your profile picture in the top right of the screen.
Step 2: Scroll down to and click on Restricted Mode: On.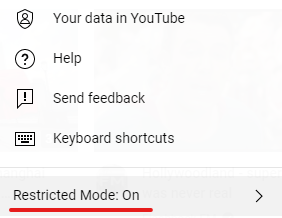 Step 3: Toggle the Activate Restricted Mode switch to turn off the age restriction for your account. You may need to authenticate your account before you can disable Safety Mode.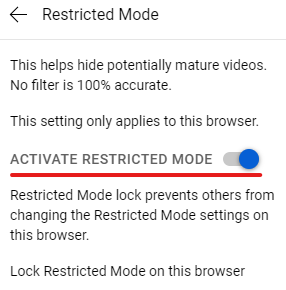 To add your date of birth, follow these steps:
Step 1: Log in to your Google account using your email address and password by visiting myaccount.google.com.
Step 2: Click on Personal info on the left tab.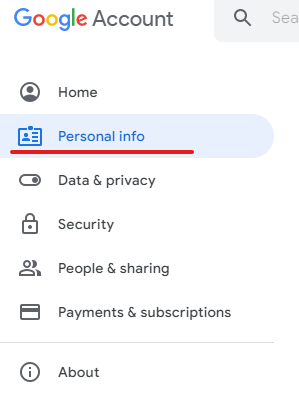 Step 3: Under Basic info, you can add or edit your date of birth accordingly.
Reasons Why Videos Get Age Restricted
Now let's discuss some of the reasons why your YouTube videos might get age-restricted.
Also, keep in mind that these policies apply to any external links such as clickable URLs in the video description or verbal suggestions to visit an external website in the video itself.
Harmful or Dangerous Content
YouTube may impose an age restriction on video content that suggests acts that could lead to injury or death, promotes products that contain harmful drugs or controlled substances, hacking, and dangerous pranks where the viewer can't tell if it's real or fake.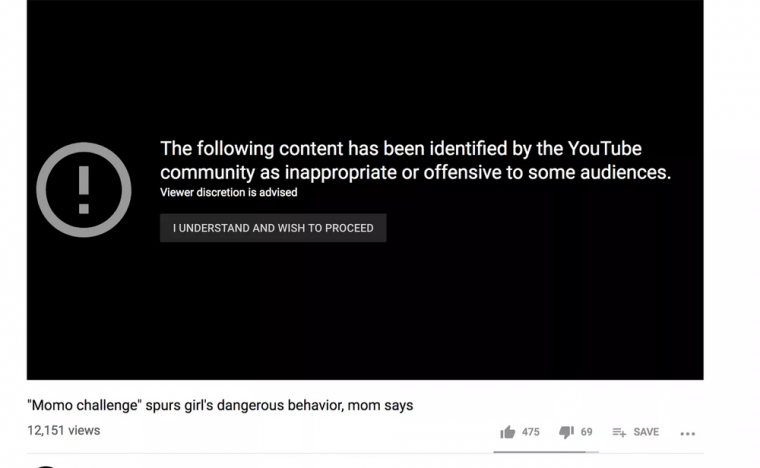 Nudity and Sexually Suggestive Content
Any YouTube video that invites sexual activities such as fondling and provocative dancing may be age-restricted. Furthermore, video content containing attire that is not generally accepted in public such as lingerie may also be flagged as sexually suggestive content and therefore restricted.
Violent or Graphic Content
If your videos contain content that is violent or gory, with the intention to shock viewers or encourage viewers to commit acts of violence, then the content will get restricted.
This includes imagery of accidents, natural disasters, fights, animal abuse, or any other scenarios that may shock viewers.
If you've got a YouTube gaming channel featuring violent games, then you should ensure that your video description and other metadata clearly state that it's a game in order to avoid getting age-restricted.
Vulgar Language
Video content featuring heavy profanity in the title, thumbnail, and any other metadata may be age-restricted by YouTube. This also includes the adding of clips to your video content taken out of context.
Child Safety
YouTube strictly prohibits content that endangers the physical and emotional safety or well-being of individuals under the age of 18.
This includes the sexualization of minors, dangerous activities involving minors, and cyberbullying of minors.
Content that contains adults performing dangerous activities that minors can imitate may also be age-restricted on YouTube.
Conclusion
The safest way to prevent your videos from getting age-restricted is to always ensure that your content doesn't violate Google's policies.
However, sometimes Google does make mistakes by restricting a video without a valid reason. If this happens to you, simply follow these steps to turn off video age restrictions on YouTube.