How to Make a Poll on YouTube (Step-by-Step)
Jul 5, 2022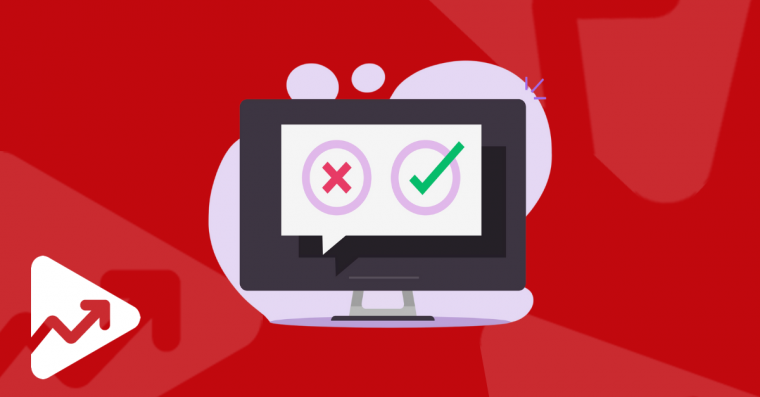 Table of Contents
What is a poll on YouTube?
How to create a poll on YouTube
How to create a poll on the YouTube app
How to create a live pole
Requirements to create a YouTube poll
Why create a poll on YouTube?
Conclusion
Creators can increase audience engagement by creating a YouTube poll. Not only that, polls give YouTubers the ability to get valuable feedback from their subscribers.
According to content marketing agency, TheDubs, "Community polls are driving much greater traffic volumes than should reasonably be expected."
Additionally, the YouTube algorithm seems to be boosting the visibility of community polls. Check out this video from The Spiffing Brit on some interesting findings on how community posts, including YouTube polls, can be used to increase your channel's reach.
Seeing as YouTube polls can yield only positive results, you should definitely consider using this YouTube feature regularly. In this article, you will learn the exact steps on how to make a poll on YouTube. Let's get started!
What Is a Poll on YouTube?
If you've got a social media account on Facebook, Twitter, or Instagram, then you've probably seen or even created a poll before.
Simply, a YouTube poll is a type of post created by a YouTube content creator that enables subscribers to share their opinions via a voting system.

By creating polls, content creators have the ability to gain insights from their audience without having to send them to a page off of YouTube.
YouTubers can use polls to get ideas for their next videos, gauge what type of content subscribers prefer watching, or simply interact with their audiences on a large scale.
How to Create a Poll on YouTube
Creating a poll on YouTube is very straightforward and can be done in 4 simple steps.
Step 1: Seeing as a poll is a type of YouTube post, you should navigate to the same interface you would when creating a YouTube post. So, log in to your YouTube Studio account and click on "Create" in the upper right corner of the screen.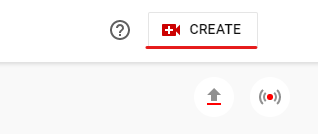 Step 2: From the menu, click on "Create post".
Step 3: Click on the "Poll" option. Here you'll be able to add the poll question that you'd like to ask with up to 5 options for subscribers to choose from when casting their vote.
Step 4: Once you've added the poll question to the respective field with all the options, you can click on "Post" or you could schedule the post to go live at a later time and date.
You can also set the visibility of a YouTube poll by clicking on the Visibility option in the top right corner.
The two visibility options that creators can choose from are Public, which will make the poll visible to all subscribers, or All channel members which will show the post to channel members only.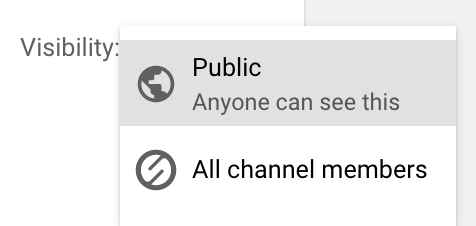 How to Create a Poll on the YouTube App
Creating a poll on the YouTube app is as simple as creating one on a desktop device.
Step 1: Open the YouTube app on your phone.
Step 2: Navigate to the Your channel option by clicking on the icon in the top right corner.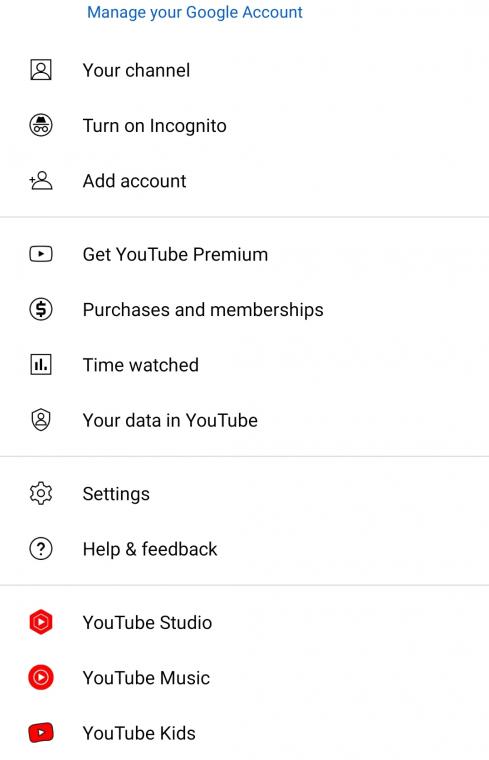 Step 3: Scroll right until you reach the Community tab in the top menu bar.
Step 4: Type the question that you'd like to ask your audience. Then click on the Poll icon in the bottom left corner of the screen.
Step 5: Enter the options that subscribers or members have to choose from when casting their votes.
Step 6: Hit "Post" when you're ready to publish the poll. You can also schedule poll posts to go out at a different time and date.
How to Create a Poll During a Live Broadcast
Polls can also be created during a live broadcast. This is a useful feature that can be used by streamers to get feedback from viewers during a stream.
Polls created during live broadcasts have the following limitations:
Creators can only set 2 to 4 options that viewers can choose from when voting.
Polls aren't visible in the live chat replays.
Live polls only last for 24 hours.
To create a poll during a live broadcast, click on the Create a poll icon in the left of the chat window.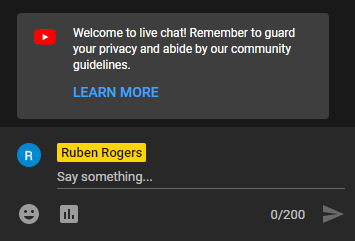 Add the question you'd like to ask and the voting options, and then select Ask your community.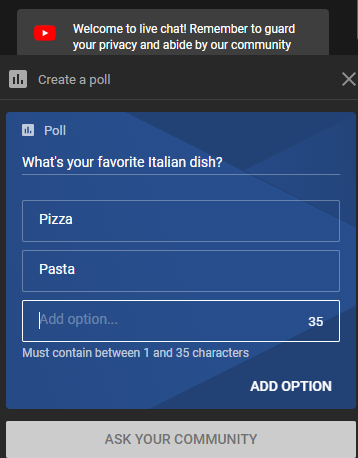 Requirements to Create a YouTube Poll
Not all Youtube content creators can create a YouTube poll. Here are the requirements that a channel or creator has to comply with to be eligible to create a poll on YouTube:
A channel needs to have at least 500 subscribers before it'll be eligible for polls and posts.
Channel and video content shouldn't be set to "made for kids".
Why Create a Poll on YouTube?
Creating a YouTube poll has got multiple features, let's briefly discuss why you should be using this feature in your YouTube strategy.
Get Feedback on Videos and New Content Ideas
YouTube polls can be used to get feedback from subscribers or channel members on what video content they liked the most.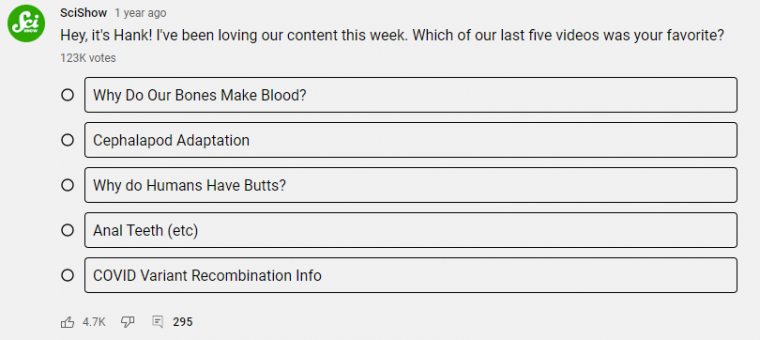 This feature is especially useful because creators don't have to sift through video comments to find ideas for new video content.
Polls Can Be Used to Check Understanding
Polls can be used by educational channels to ask subscribers some questions in order to check their understanding of the video content. These insights can be used to gauge the effectiveness of the creator's ability to explain educational topics.
Polls Can Be Used to Spark Conversations
Because of the nature of polls, creators can use this post type to ask subscribers questions on various topics.
Subscribers can also add additional remarks and opinions in the "comments" section of the poll. This feature is useful to engage in conversations with channel members and build a relationship with viewers.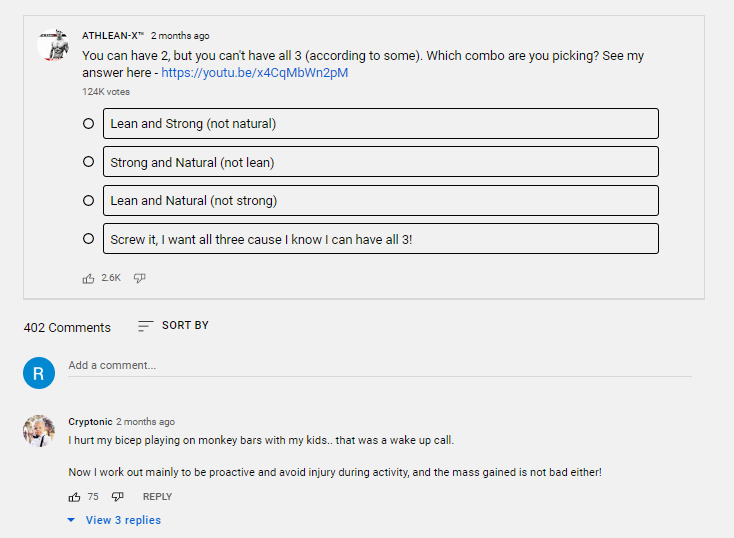 Conclusion
If your channel has got more than 500 subscribers and your content isn't made for kids, then you've got to utilize YouTube polls.
This feature opens up the opportunity for creators to get instant feedback from channel subscribers and to build a relationship with audience members. This can make channel members feel valued and part of a community.